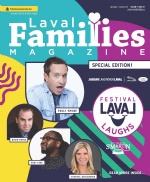 In The Latest Issue:
Latest Issue:
Laugh, Cheer & Celebrate...
It Starts with a Laugh…a...
30 Minute Hit is a Hit i...
Fête de Quartier in Saint-Vincent-de-Paul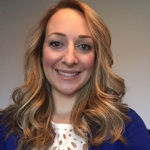 BY:
Maria Tutino
Issue 24
On September 9th, 2017, the citizens of Saint-Vincent-de-Paul are invited to enjoy the day with their family and friends in the district's old Place Publique for the area's second edition of the Fête de Quartier.

Last year marked the first Fête de Quartier to ever be held in Saint-Vincent-de-Paul. The event brought together more than 5000 attendees and successfully raised $45,000 for the Maison de Soins Palliatifs de Laval (MSPL).

The MSPL is a non-profit organization with a mission to provide end-of-life adult patients with a warm and calming environment in which they can spend their final days surrounded by their loved ones, while receiving free health care outside of a hospital. All profits from this year's event will support the MSPL once again, as it is very close to the hearts of many within the community and runs mostly on the hard work of its volunteers and generous monetary donations.

"Having a place like this in Laval is very special. Most of those working at the Maison de Soins Palliatifs de Laval are volunteers, so raising money to support them is important to me," says Paolo Galati, city councillor for Saint-Vincent-de-Paul.

The event promises to be a fun-filled time for citizens of all ages. Firemen, policemen along with their police dogs, the army, the Bibliomobile, and various children's activities such as face painting, animation, and train rides will all be part of this year's event.

Exciting activities like Zoomba will be brought to you by Les Loisirs Duvernay. Volunteers from Hockey Laval-Est and the soccer team Les Étoiles de L'Est will also be helping at various stations throughout the day.

Like last year, a raffle will be carried out with exciting prizes from Bijouterie Caprices. In addition, sponsors such as BMW, Caisse Desjardins, and McDonalds will be present to give back to the community. Some sponsors will even be handing out small gifts at their kiosks.

Galati wishes to revitalize the district and its old village by holding annual neighbourhood parties such as the Fête de quartier, as many other districts have been doing for years. "I grew up in an area where community parties were a tradition and they have left me with many memories. I would like to do the same for this community by making the Vieux-Saint-Vincent-de-Paul popular again, as it was 100 years ago, and by reviving the pride of citizens by giving back," says Galati.

The festivities will take place from noon to 5 pm, with an outdoor movie beginning at 7:30 pm. Admission to the event is free and food kiosks will be available with minimal charges. In case of rain, the event will be cancelled. In case of rain in the evening, the movie will be relocated to Centre communautaire de l'Ex-Hôtel-de-Ville. Do not miss out on an enjoyable day and the opportunity to contribute to a fantastic cause.