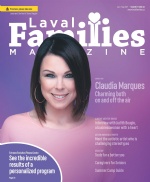 In The Latest Issue:
Latest Issue:
Judith Bougie: The Woman...
Spring in the City of La...
Claudia Marques: On and ...
When Collaboration Changes Lives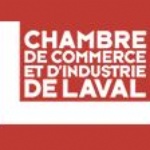 BY:
CCIL - Chambre de commerce et d'industrie de Laval
Issue 24
Raed Béchara personally knows the journey of an immigrant who leaves his native country with a dream of a better life. It is the path his family took when they arrived from Syria in 1987.

Then aged 16, Raed Bechara was eager to communicate with his adopted countrymen and learned French in ten months. A few years later, he began his studies at Cégep Montmorency and was accepted at the Université de Montréal in biochemistry.

In 1997, he partnered with the owner of Standard Pallet Industry (IPS), of which he became the sole director in 2007. In 20 years, the production at IPS has increased from 3,000 to 65,000 pallets per week and the staff has gone from 12 to 44 employees, but finding these employees has not been easy.

While he was experiencing a shortage of manpower, he heard about the federal government's intention of bringing Syrian immigrants to Canada. "I saw a mutually beneficial opportunity that would solve my problem, while offering employment to these people who would not know how to orient themselves once they arrive in the country", he explains.

IPS now employs 12 Syrian immigrants, who have learned French at the company itself. The president and CEO of IPS chose to draw inspiration from his own personal experience. "Seeing that I personally went through this same experience, I know that I would not be where I am today, had I not learned French.," says Béchara. "It is an essential element for good integration. Some people are of the opinion that a job and money alone solve all problems, but I do not agree. I believe that it takes both."

Four hours per week, on two non-consecutive days, the IPS training room-infirmary is transformed into a classroom where Syrian employees are taught by a French teacher. During working hours, Syrian immigrants can put their knowledge to the test with French-speaking employees, using vocabulary, sentences and keywords regularly used in everyday life at the company.

Béchara reassures employees who are afraid of losing their jobs to newcomers and points out the benefits of investing in the integration of this new workforce. They are also punctual, hardworking and respectful employees, who have a positive influence on other employees. "We need this workforce and we have to integrate it properly," he insists.

The arrival of immigrant employees implies that we may have to interact with individuals who have experienced tragedies and psychological trauma, but Béchara was prepared for this.

All this involves an investment of time and resources, but "It is a direct investment in the company," says Béchara. For him, it is also a way of giving back what he has received.