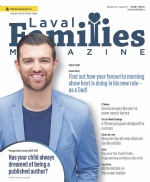 In The Latest Issue:
Latest Issue:
The Natural Heritage of ...
November: Runaway Preven...
10 Candles for the Pédal...
Place Bell: Something for Everyone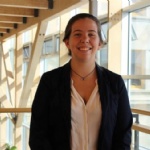 BY:
Malika Schneider
Issue 25
Since it opened its doors in Fall 2017, Place Bell is offering patrons a wide variety of activities indoors and outdoors. Three community skating rinks, a food court area, a boutique, a walking gallery and countless cultural and sporting events make up just some of the services offered.

Over the next year, Christiane Hémond, General Manager of Place Bell, says her mandate will be to ensure that Laval citizens are familiar with the grounds and the services and activities being offered.

The community skating rinks will be open all year long, with the exception of necessary maintenance periods. The Pro Boutique is also available with basic services such as sharpening of skates.

Training Rink
A rink especially designed for sports training is available at Place Bell for patrons of all ages. This rink was based on NHL sizing standards, measuring 200 feet by 85 feet, equipped with bleachers that seat up to 500. The entire space is decked out in top quality materials.

Olympic Rink
For larger events, the Olympic-sized rink seats up to 2 500. Again, high quality materials set the standard here, and can accommodate athletes of all levels. Measuring in at 200 feet by 98.5 feet, the rink was designed with specialty lighting. Protective padding is integrated into the design to accommodate high-speed skating training and events, and can also be adapted for figure skating training and events.

Leisure Skating
With its perfectly located site in the heart of downtown Laval, Place Bell offers convenient scheduling for leisure skating all year long. A counter-style restaurant service is on site so skaters can satisfy their hunger while enjoying their favourite past-time. Place Bell's organizers want to encourage citizens to partake in regular exercise and create healthy activity habits. This holiday season, skaters are welcome to enjoy some skate time with festive music on the Olympic skating rink.

Special Rates
The Avantage Laval card will provide citizens with reduced rates for a variety of activities at Place Bell, such leisure hockey skating.

For full programming and more information, visit placebell.ca.