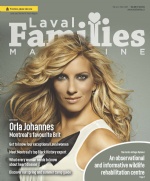 In The Latest Issue:
Latest Issue:
Rabbids Amusement Centre...
Maximizing Children's Po...
Special Needs Camp: A Fu...
Anxiety Among Young Adults on the Rise?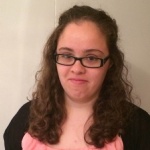 BY:
Samantha Mileto
Issue 25
A college or university semester usually means exams, research papers, exams, oral presentations, and you got it, more exams. If you're not used to this brutal cycle known as post-secondary education, you may not know how to deal with the pressure.

According to a recent CTV News report, a study from College de Bois-de-Boulogne revealed that 35 per cent of CEGEP students suffer from anxiety all the time and 17 per cent suffer from some form of psychological stress. The study was based on interviews from 12,000 students across eight CEGEPs.

Caroline Chochol is a psychology teacher at Dawson College. Over the last five years she has seen an increase in students approaching her for help in dealing with anxiety, from one student a semester to five students a semester.

"Mostly, they ask about anxiety that seems to be creeping in from school into the other aspects of their lives," Chochol says. "There's actually a lot of social anxiety. If they have presentations, then they actually request to do the presentation with me in my office, instead of in front of the classroom."

Kelly Ann Morel, a Guidance Counsellor at Dawson, says that since she joined the CEGEP in 2009, she has only seen a slight increase in students approaching her for counselling regarding anxiety. Morel adds that the jump between high school and CEGEP has a lot to do with an anxiety increase in students.

"[The students are] coming out of high school, where a lot of decisions are made for them," Morel says. "[Now], they're coming into an educational system where they're much more responsible for the things that they have to do. They're more in charge of their studies, they often have to start working, at least part-time, if not more, to be able to afford some of the things they need for either their education or their personal life or because it's expected of them because they're older."

Chochol adds that students might not know how to manage being more independent, and not being constantly reminded of all the tasks they have to do. "There have been reforms in the high school education system," Chochol says. "So, things are being taught a different way. And perhaps the method of teaching students to succeed in high school is not related to how they have to succeed in CEGEP in terms of being independent, and also self-motivated."

Amanda Jade, who recently graduated from Psychology at Concordia University, has been dealing with anxiety since elementary school, though her anxiety was not necessarily school-related at first. "I was always worried about something bad happening to me or the people I cared about," Jade says. "I would get a lot of stomach aches from the anxiety and every time I did I thought I was going to be seriously sick. Any time family members would go on a plane I would be extra anxious waiting for them to let me know they arrived safe."

Jade eventually went to see a psychologist, and says that has helped her learn how to deal with her anxiety. She says the stress of university didn't always help. "My anxiety didn't actually affect my personal or school life too much, thankfully," she says. "During university I ended up going through depression that sometimes brought out the anxiety because of feeling overwhelmed [with school] which made it a lot tougher to get out of bed to go to school, to pay attention in class and to study for exams, so my grades suffered."

Over the years, there has been a steady increase in postsecondary school enrolment in Canada. According to Statistics Canada, university and college enrolment rose from 573,000 full-time students in 1997/1998 to just under 800,000 full-time students in 2007/2008. In Quebec, the number rose from 131,000 to just over 170,000 in the same time span. More recently, Canadian post-secondary institutions saw a 1.9 per cent increase in enrolment from 2010/2011 to 2011/2012 alone. Morel says the increase in competition is a big factor in students putting more pressure on themselves.

"Somehow, our society has sent the message that individuals have to decide very quickly what they want to do with their life," Morel says. "They have to make choices in CEGEP that somehow they feel will determine what they do with the rest of their lives. There's very little room for failure for them or to explore. For whatever reason, [society is] telling them that they have to know immediately and that's a huge pressure."

Morel says that some of the symptoms of anxiety include not being able to fall or stay asleep, worrying a lot, which can result in concentration issues, increased heart rate, shallow breathing, not being hungry, and being unable to relate to other people because you're so consumed with what you're worried about. Morel says one thing she tries to do for the students who seek help is try to better their sleeping habits to ensure that they have a steady sleep pattern.

"So, that means not using backlit machines before bed, having a regular routine, going to bed at the same time every night, maybe reading before bed or having a bath," Morel says. "Anything that's going to relax the body and prepare it for sleep." The students are also encouraged to exercise regularly. "Anxiety is an energy so [exercise] helps burn off some of the anxiety […] it also allows them to be more tired, so they can fall asleep better," Morel says.

Morel explains that cognitive behavioral therapy (CBT) works really well with anxious individuals. According to the Mayo Clinic's website, "CBT helps you become aware of inaccurate or negative thinking so you can view challenging situations more clearly and respond to them in a more effective way."

For Jade, talking to someone helped. So, her advice to anyone suffering from anxiety is to do the same. "There are plenty of counsellors offered through school that are inexpensive or even free," Jade says. "You definitely need to talk to someone though, even if it's through online websites because it really helps so much."

At the end of the day, seeking help seems to always be the best way to overcome any obstacles, especially if school is weighing you down.