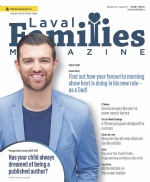 In The Latest Issue:
Latest Issue:
The Natural Heritage of ...
November: Runaway Preven...
10 Candles for the Pédal...
English School Eligibility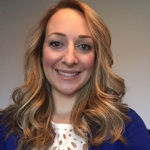 BY:
Maria Tutino
Issue 25
Are you a parent looking at your options in terms of education for your child? Are you unsure if your children are eligible to attend an English school? You're not alone!

Attending an English school in Quebec offers students an array of options once they graduate. Bilingualism in speaking, writing, and reading are an asset when your children find themselves in the workforce.

"We are approached by many upset francophones because they cannot send their children to an English school to obtain a bilingual education according to the laws set in place. The English community, in this sense, has more choices," explains Jennifer Maccarone, Chair of the Sir Wilfrid Laurier School Board (SWLSB) Council of Commissioners and President of the Quebec English School Board Association.

Choosing an English school, such as one that is part of SWLSB, ensures a superior education. In fact, the board is pleased to record an impressive 84% graduation rate, which places the board 5th in the province for success rates. What's more, in 2013 SWSLB's students scored 9.4% higher than French boards on the French language ministry exam. "We invest a lot into professional development, which materializes into quality teaching and education," says Paul Lamoureaux, SWLSB Director General. "Our teachers are up to date with new educational trends and all our efforts go towards improving learning in the classroom."

Understanding Eligibility
According to Bill 101, a child is eligible if one or both of his parents are Canadian citizens and have the major part of his or her elementary education in English, or if this is the case for one of the child's grandparents. The English education can be from any English Canadian school, and is not restricted to Quebec. Therefore, anyone who has moved to Quebec from out of the province has the right to attend an English school.

Also, if a child has a learning disability or special needs, and an English education may facilitate his or her learning, then this child may be granted access to an English school.

Whatever you choose, if your child is eligible, it is recommended you obtain a Certificate of Eligibility from the Ministry of Education. This certificate is required to register in an English school. It can save you, your children, and your grandchildren, a lot of time when making decisions about the right educational path in the future.

The official SWLSB registration period for September 2018 begins in February 2018. If you wish to register your children at an English school within SWLSB, obtain a Certificate of Eligibility, or if you have any questions regarding your children's eligibility, you can visit your local school or visit the SWLSB website for admissions and registration information at www.swlauriersb.qc.ca and contact the Registration Officer, Mary Tartaglia, at mtartaglia@swlauriersb.qc.ca or (450) 621-5600 ext. 1335.