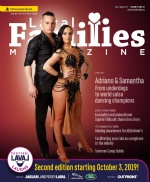 In The Latest Issue:
Latest Issue:
Another Exciting Summer ...
One Step at a Time
The Second Edition of Fe...
Barre Fitness: A Full Body Workout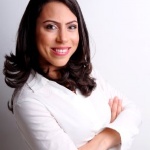 BY:
Tina Quintanilla
Issue 25
Many women look for a way to tone their figures with a workout that does it all.

Barre fitness is definitely an option for getting that full body workout with a combination of interval training, yoga and pilates. For those of you who have a busy schedule, classes can be done in fifty minutes; however barre sessions can also compliment your normal workout routine to help you achieve your best results. Barre training works those tiny, hard to reach muscles in the legs and upper thighs to give women a more pronounced, elongated frame.

Typically, a class begins at the barre, working on the legs, then the arms with small weights and finally, the full body on the floor on a mat. The idea here is to give women the stability and flexibility to achieve better posture, correct minor back issues and a full hour of engaging core muscles. It is more effective than just doing a full abdominal workout. It is a low impact activity anyone can enjoy, especially during pregnancy and postpartum to help you strengthen those pelvic muscles. The advantages of Barre training are exceptional with the fact that you can balance your body on the barre the way a ballerina would use the barre to perform her stretches. The barre also allows you to extend the body movement. You do not need to be a prima ballerina to practice barre. Most classes are filled with beginners and you develop your own skills as you progress. It is not a dance class, but can be considered a cardio workout since dance coordination is not the key. You do not need to have the dance moves to hit up this studio floor. The ambiance is upbeat, with music to perform the exercises and there is always a cool down period at the end of each class.

Laval Barre instructor Gabriella Lacopo suggests that every woman can gain the confidence she needs to feel great in her own body through Barre. After 10 years of Barre training, she is still motivated and pleased with the results that it provides her. "Barre is not a here today gone tomorrow trend, it is here to stay," says Lacopo. "Barre fitness is the workout that can help women find their peaceful balance all while training those tiny, hard to reach muscles by creating resistance with their own weight."

Barre fitness is done in bare feet and most classes are performed in a studio, so you have the benefit of group training with a skilled instructor. Simple equipment such as light weights, mats and a resistance ball are used to help train your body. The idea here is to use your own body as you train. Many studios will offer a complimentary tryout, so bring a sweat towel–you're going to need it!