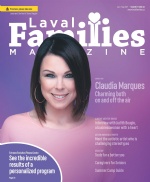 In The Latest Issue:
Latest Issue:
Judith Bougie: The Woman...
Spring in the City of La...
Claudia Marques: On and ...
Traditional Media: What's in Store?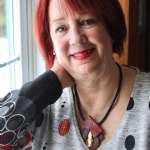 BY:
Lori Leonard
Issue 25
There's something to be said about perusing the "dog-eared" pages of a really good book on a rainy day, snuggled beside a fireplace. Favourite books become friends through the years; to be read and enjoyed and maybe interpreted differently each time they are read. A book is a physical entity, tangible, something to be cherished and loved, to be passed on to a family member, friend or student. A library full of books can speak "volumes" about its owner. Books may have yellowed or stained pages or hand-written notes, which truly give them character. What better way to spend an afternoon than to visit a bookstore to peruse treasures: colorful magazines, bestsellers or classics? Cookbooks and classics such as Moby Dick have been passed down through generations. Books let us use our imagination; bring us to other lands and other eras in history.

Newspapers provide us with world news, sports results, fashion, travel info, entertainment, obituaries and stock market news. Over the years several newspapers have met their demise due to modern technology. Browsing through a community newspaper instills a feeling of belonging to a community. It's fun to read articles about local personalities, written by local personalities. Most people care about their community's health and vibrancy.

Favorite radio stations are still popular because listeners enjoy a variety of musical influences or because they provide interesting talk shows. Parents rely on a radio station to know if their children have a "snow day" or to hear the traffic report. Listening to music can change a sad day to a happy one. Memories evolve around music. For example, when a couple weds, they dance to "their" song. Certain songs remind us of our youth.

Recently, texting has replaced writing letters, Kindles have replaced reading books and reading news online has replaced many newspapers. Today, university students can read their study material online.

We have experienced some negative impacts of texting such as a decline in social skills. When someone texts or sends an e-mail, they cannot view facial expressions and texts may be misconstrued. Due to texting, some people, especially students, have lost the ability to spell correctly and their grammar suffers. It is still shocking to view a parent with their child or a couple out for dinner texting across the table.

To many, newspapers, magazines, books and radio are still life's best pleasures.Technology may not compensate for these treasures.