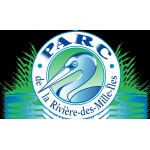 Parc de la Rivière-des-Mille-Îles
LOCATION:
345 boulevard sainte-rose, Laval (QC) , Canada
ABOUT:
The Rivière-des-Mille-Îles' Park encompasses an array of natural areas, bodies of water, islands, marshland and coastline, all of which are maintained and overseen by Éco-Nature.

The Parc de la Rivière-des-Mille-Îles is perfect to enjoy the outdoors. This unique natural attraction is the most important preserved wildlife sanctuary in the Montreal region. What can be more exciting than observing animals in their natural habitat? Admire the lora of the marshes, islands and banks of this oasis. You can rent a canoe, kayak, rabaska, pedal boat or row boat. Enjoy the scenery while discovering Saint-Rose archipelago. The upgrading of the Garrot bank's visitor service area is planned for 2018.