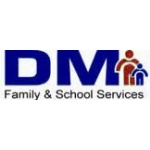 DM Couple & Family Therapy
LOCATION:
278 Lakeshore Blvd.
, Suite 4A,
Pointe Claire
(
QC
) ,
Canada
H9S 4K9
MAP
SERVICES:
Groups/Programs/Clubs - for youth from toddlers to teens
Parenting Courses
Counselling Services for children, adolescents, adults, couples, & families
Specialized services for youth with Special Needs
Educational Workshops
Specialized services for Pre-School Children
Professional Development Workshops
ABOUT:
IT TAKES A VILLAGE TO RAISE A CHILD -DM CAN HELP !

Services for Youth:
Today's youth face many critical issues as they move along in their development. Our young people are living in a fast paced world with increasing expectations socially, academically and in planning for their future. Whether through individual counselling or group format, all young people are better equipped to deal with these situations with support !

Services for Parents:
Every now and then we all need an opportunity to reflect, recharge and rethink our next move. Sometimes it helps to talk to someone you can trust ! DM offers confidential counselling services for Individuals, Couples, & Families - as well as parenting courses on a variety of topics.