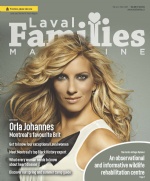 In The Latest Issue:
Latest Issue:
Rabbids Amusement Centre...
Maximizing Children's Po...
Special Needs Camp: A Fu...
Free skating and free hockey in municipal arenas
SCHEDULE:
STARTS:
Monday, September 03, 2018

ENDS:
Sunday, April 07, 2019

Put your skates on and enjoy your local arena for periods of free skating or free hockey. Municipal arenas offer free WiFi access via the LAVALPublic network.
<
November 2018 December 2018 January 2019 February 2019 March 2019 April 2019 May 2019 June 2019 July 2019 August 2019 September 2019 October 2019 November 2019
>
▲