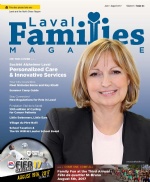 In The Latest Issue:
Latest Issue:
Summer Fun for Everyone
Personalized Care & Inno...
Come One, Come All
Polls Archive:

Is your family looking to adopt a pet?

This summer will your child go to sleepaway camp, day camp or stay at home?
Sleepaway camp
50%
Day camp
25%
My child will be staying at home this summer
25%

Do you think teachers should intervene in front of other children if they witness bullying?

Are you thinking of becoming a landlord soon?
Yes
0%
No
100%
I already am a landlord
0%

Have you ever heard the term 'social entrepreneur' ?

Do you usually use a notary when it comes to major transactions?

ttt

rrr

rrr