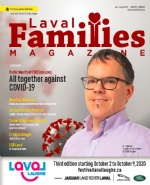 In The Latest Issue:
Latest Issue:
Four Little Words Have N...
An Unprecedented Public ...
Because a Little Laughte...
Physical Activity and Youth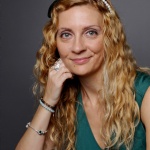 BY:
Lydia Lukidis
Issue 27
There are many benefits to playing in team sports, aside from promoting health and physical activity. Organized athletics also teach the invaluable lessons of cooperation, teamwork, discipline and persistence. Children and teenagers who are involved are also less likely to feel isolated.

Canadian Youth
When it comes to Canadian youth and their level of involvement, the results may surprise you.

According to the Canadian Health Measures Survey, the levels of physical fitness and activity in Canadian youth has declined significantly in the last few decades.

Other surveys show similarly bleak statistics. Active Healthy Kids Canada used its annual Report Card on Physical Activity for Children and Youth to see how Canadians measure up to children in 14 other countries. Canadian children and youth were assigned a "D minus" grade for overall physical activity levels. The report found that only seven per cent of 5 to 11-year-olds and four per cent of 12 to 17-year-olds in Canada meet the recommended guidelines of 60 minutes of moderate to vigorous daily activity.

Why the decrease?
There are many possible reasons for this decline. "Poor eating habits, not enough sleep and a lack of role models, whether they be within the family or at school are all contributing factors," says Amanda Liste, a high school educator and basketball coach at Beurling Academy.

Technology also plays a critical role. Cell phones and computers are now common fixtures in everyday life, and as a result, children and teenagers spend significant amounts of time in front of screens. Video games and television also contribute to keeping youth sedentary. For the most part, the days of playing and running outside for long stretches of time are gone.

Organized Athletics - Still Popular
Despite this decline in general physical activity, many children and teenagers continue to be involved with team sports. Active Healthy Kids Canada ranked Canada third for organized sport participation, with 75 per cent of 5 to 19-year-olds participating in organized physical activities or sports.

Shalee-Fatou Diop is the mother of a 16-year-old boy who plays on the football team at his high school. Diop says her son is motivated and physically active. And the benefits extend well beyond physical health. "Because of football, my son likes going to school and tries very hard to keep his grades high," she says. In her son's case, being involved in organized sports increases his commitment to academics.

How to Motivate Youth
Diet and exercise are not chores, they're lifestyle choices. Some ways to motivate your child include suggesting activities that are fun and engaging, and making sure their schedule isn't overloaded. It's also important to be a role model, because children are more likely to be active when they see their parents regularly enjoying sports and physical activity.

Parents can also help by being involved. Not only can they financially support their children's sports activities, but they can also attend the games and help out with any related events. This helps motivate children and reinforces the family bond.

Organized athletics present another advantage; it's much easier to be involved with a team and coach who keep you motivated rather than engage in physical activity by yourself. Liste says that in general, when there are organized teams or activities with adults present to coach, many students are likely to participate.

Coaches also have a certain amount of influence. The level of commitment from the students is correlated to the tone set by the coach. It's the coach who models the behaviours of what it means to be a student-athlete. "Organization and positive role-models are essential in maintaining structure and a sense of responsibility while playing sports," says Liste.