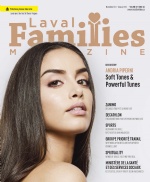 In The Latest Issue:
Latest Issue:
Continued Efforts & New ...
Andria Piperni: Soft Ton...
Becoming The Bull: UFC F...
The 1000 Screenings Project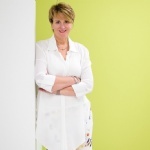 BY:
Judith Bougie
Issue 27
On January 2nd, 2018, Clinique auditive Bougie, audioprothesists, launched their biggest community initiative to date; the 1000 Screenings Project. Their goal is quite ambitious; help 1000 people to take charge of their hearing health by the end of 2018. They plan to reach their objective with a large awareness campaign and by offering free hearing screening tests.

A vast majority of people come up with creative excuses to avoid taking charge of their hearing health; I forgot to speak to my doctor about it; I need a reference to see an ENT doctor; the wait is too long in the public system; going private is too expensive; I'm not deaf, it's the people around me who mumble all the time, etc.

The consequences of untreated hearing loss are becoming more and more evident with each medical study published. The damages are insidious and harmful. Social and professional aspects of daily life are affected, as well as long-term cognitive capacity and mental health. Unfortunately, most people are unaware of these facts and too often, they wait many years before taking action. Quick intervention renders the readaptation of the hearing process easier, and limits the damages caused by hearing loss.

Despite these findings, it is sadly a fact that world-wide, 70<>percentage<> of the population affected by hearing loss, and who would greatly benefit from wearing hearing aids, does not get the much-needed help and endlessly delays taking charge their hearing health.

We are well aware of all the classic excuses, and that's how the 1000 Screenings Project was developed, to thwart all the obstacles that prevent people from taking charge of their hearing health; a free hearing screening test. There is no long delay or waiting time, and no medical referral is required. It is for everyone between the ages of 5 and 125. In approximately 30 minutes, a member of the Clinique auditive Bougie audioprothesist team establishes a summary portrait of the person's hearing capacity, then redirects and guides them through the next steps, be it in the public or private sector.

This is a major initiative given that it breaks the usual chain of professionals consulted during the hearing health process; General practitioner, ENT specialist, Audiologist, ENT specialist, or Hearing Aid Acoustician. By beginning with a hearing screening at the Hearing Aid Acoustician's office, we simplify the process for the patient and eliminate wait times due to unnecessary steps. Thus, we ensure that the patient is directed to the proper health professional according to their condition, rather than having them follow a generic path applicable to the general population.

The free hearing screening is offered at the Clinique auditive Bougie office located in the Carrefour médical (3030, Le Carrefour Blvd., suite 403) and at Acuitis Audition in Carrefour Laval until December 31st of 2018. Appointments should be booked quickly to ensure availability. Many people come as a couple, as a family or with friends. We also encourage you to support the project by liking their Facebook page (Clinique auditive Bougie, audioprothésistes) and by sharing their awareness campaign.