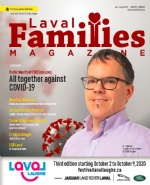 In The Latest Issue:
Latest Issue:
Four Little Words Have N...
An Unprecedented Public ...
Because a Little Laughte...
Wedding Bells, Cakes and Pâtisserie St-Martin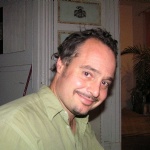 BY:
MJ Stone
Issue 27
As sure as May flowers follow April showers, spring awakens the heart from hibernation. When the sun's returning vitality warms the earth, blooms, and blossoms open, the birds and bees become inspired, and wedding bells begin to ring out, pollinating the air with celebration.

But when it comes to weddings, the certainty of a celebration's success is all about the attention to detail invested into the big day. That's why when it comes to choosing a wedding cake, Pâtisserie St-Martin is the prudent choice.

Marie Musumeci, who owns and operates the bakery along with her brothers, insists that for three decades, Pâtisserie St-Martin has been the preferred location for wedding planners who aspire after the highest quality wedding cakes and catering.

"Our assortment of cakes are as delicious as they are tempting. Combine that with the Pâtisserie's mission to fully personalize the cake you want, and you can be assured that your guests will be craving second helpings!" says Musumeci.

Musumicci says that she would like to extend an invitation to any couple who is preparing to tie the knot to stop by and sample their desserts. "Savour the mouth-watering efforts of our pastry chef, Eric Desharnais, and his team, who will be more than happy to personalize the dream cake you want for a dream wedding."

Pâtisserie St-Martin, winners of the 2017 Best Cannoli Award during Montreal's Italian week last August, are not only exceptional wedding cake designers; they are also highly reputable caterers who are available to help architect wedding magic and memories that you will cherish for a lifetime.

"We provide professional catering for pre-ceremony celebrations and a delicious dessert table for the reception," says Musumeci. She says that three decades of experience make them experts at managing the stress that comes with the big day. "We pride ourselves on making sure events run smoothly, helping ease the jitters of both families before the ceremony," she says. "We also offer thoughtful assistance at post-ceremony photo sessions with refreshing drinks and snacks guaranteed to keep everyone energized over the course of the day. And of course, our renowned sweet table is also available for your reception."

Musumeci attributes her family's gift for catering and cake design as an inheritance from her parents. Back in the 1950s, her father opened one of the first Italian bakeries in Montreal, Pâtisserie Aurora, and became a much sought-after caterer of European-style weddings.

If you are interested in how two generations and more than seven decades of catering experience can enhance the celebrations surrounding your wedding, you can pay Pâtisserie St-Martin a visit at 2495 Boul. Saint-Martin Est, Laval, or contact them by phone at 450-629-5202.