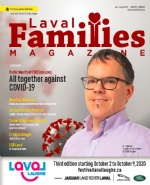 In The Latest Issue:
Latest Issue:
Four Little Words Have N...
An Unprecedented Public ...
Because a Little Laughte...
Pâtisserie St. Martin: Catering Celebrations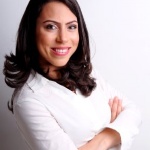 BY:
Tina Quintanilla
Issue 28
Summer in Laval is all about backyard BBQs, family gatherings and lots of lounging by the pool. Breaking in the new patio furniture and entertaining is what it's all about, since the weeks seem to fly by. Enjoying BBQs does not mean that you have to spend those hot summer days in the house slaving in the kitchen while your guests enjoy the beautiful weather at your backyard party. Pâtisserie St. Martin offers catering and takeout to compliment your BBQ and menu.

Their menu offers a variety of pasta, pizzas and crisp salads to entertain. All platters are beautifully decorated with care and each is personalized with fresh vegetables and ingredients. Most people do not have the time and energy to cut tiny tea sandwiches or prepare appetizers for their guests while they are waiting for the BBQ meat to cook. Hosting does not have to be limited to chips and dip for appetizers. Pâtisserie St. Martin is not only about their delicious desserts and pizzas; the catering menu offers platters of various vegetable dishes such as Italian vegetables, or their famous grilled vegetables. Their charcuterie and sandwich platters are also delightful from their egg, ham and cheese options to fresh cold cuts and cheeses. The fancy "Connoisseur Cheese Platter" and "Pâtés & Terrines" are also part of the menu selection for those who wish to go a little more upscale.

Last minute get together? Go take a look at Pâtisserie St. Martin's menu online where they already have a set menu for catering. There is the hot meal option, grab and go, combos, regular menu and even corporate lunch boxes. Local and reliable, Pâtisserie St. Martin is just a phone call away for any gathering.

Big Summer Events
Summer weddings and graduations are important milestones in life and the celebrations that take place in the home are just as important as the celebration at the venue. Families of the bride and groom have the joy of watching their son or daughter get ready for their big day. Traditions usual require the bride or groom to prepare for the event in their home and receive extended family and well-wishers as guests as the family dress. Pâtisserie St. Martin offers professional catering services for those special moments.

Mary Musumeci, co-owner of Pâtisserie St. Martin in Laval, personally trains her caterers to ensure that each wedding is treated with care, professionalism and without any worry. She also guarantees that as the family and the bride leave their home for the ceremony, the caterers take the time to clean up and put everything away so the hosts come home to a clean home after their wedding. "I love to offer my clients a personalized service, I enjoy meeting with the family before a big event and we go through all the details of their catering menu to make sure that it is exactly what they want with the highest quality ingredients," says Musumeci. "Celebrating my client's milestones for over 25 years is what continues the passion and drive of our family business."

Pâtisserie St. Martin is also there for any occasion including funerals, graduations, baptisms and baby showers. Summer is all about celebrations. Break out the rosé or cold beer to enjoy your time with your family and friends and be reassured that your guests will be enjoying the food as well as the company with Pâtisserie St.Martin as your top catering choice, so close to home!