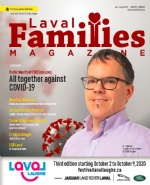 In The Latest Issue:
Latest Issue:
Four Little Words Have N...
An Unprecedented Public ...
Because a Little Laughte...
Supporting Victims of Domestic Abuse One Step at a Time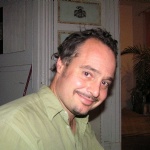 BY:
MJ Stone
Issue 29
On September 9th, Mary Musumeci and Pâtisserie St-Martin invite you to participate in a walk to raise funds and awareness to end domestic violence. All of the proceeds will be donated to a women's shelter for victims of domestic violence in the hopes of helping affected women and their children regain control over their lives. Besides the 5 km walk, there will be activities, food, music, and prizes to be won.

Mary Musumeci, the organizer of the event, is a single mom, and the successful co-owner of Pâtisserie St-Martin. She is also a committed activist who is determined to give back to the community.

In 2015, that desire to help others turned into the creation of the first "Freedom Walk." More than 400 people turned up for the initial event, which raised more than $12,000 for Maison L'Esther and Maison D'Ariane, two shelters that offer support for women escaping violent or abusive situations.

After spending time in Europe in 2016, Musumeci organized a second Freedom Walk in 2017, and successfully raised $20,000 for Laval's La Maison Le Prélude, a non-profit organization that helps women and children who are victims of conjugal violence and sexual aggression.

But Musumeci says the walk is about more than just raising money. "It's also about raising awareness about domestic violence. Especially for women [who] live in silence, whose stories remain untold," she explains.

"I am very fortunate. I have a good job, and I have a great family, and the sort of support that made my decision to go on my own much easier." However, Musumeci knows not all women are as fortunate as she is. "Making a difference, especially in the lives of children, is important to me. Children who are born into violent families, unfortunately, have very few options."

Musumeci says that every cent raised from this year's event will be given to local women's shelter, Maison de Lina. Though she has done great work in organizing this annual event, she is quick to share the credit for her fundraising success, noting that her two brothers, Joe and Sam, are both philanthropists who have lent their support to numerous causes over the years, as well.

This year's event will begin at 11:00 a.m. The walk will begin at Pâtisserie St-Martin and will kick off with a Zumba warm-up, courtesy of Rythme FM. After the walk, an Italian-style barbecue will take place in the bakery's parking lot along with family-friendly activities, and a raffle. Tickets are available in advance for $25, or for $35 on the day of the walk. Pâtisserie St-Martin is located at 2495, Boulevard St-Martin. For information about purchasing tickets please call (450) 629-6202.