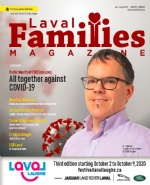 In The Latest Issue:
Latest Issue:
Four Little Words Have N...
An Unprecedented Public ...
Because a Little Laughte...
Nothing Says Christmas Quite Like Delicious Food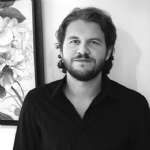 BY:
Alexander Sciola
Issue 30
The Holidays are quickly approaching and, while the "Season of Giving" is meant to be a time to relax and be with family, it is often not the case. With severe weather, packed shopping malls and the pressure of buying gifts, one can forget what the Holiday season is really about; joy, togetherness – and good food!

Pâtisserie St-Martin is here to take one item off your Holiday checklist this year by preparing all the food you need. As they celebrate their 30th anniversary, the Laval bakery expects this Holiday season to be jollier than ever. Mary Musumeci, co-owner of Pâtisserie St-Martin, is always busy but, Holiday time means she is doing a little more than usual. "I have more than one job," she explains. Along with managing the business with her brothers, Sam and Joey, Musumeci takes care of the bakery's catering services. This includes corporate events, family gatherings, cocktail parties and hot and cold buffets – anything and everything you could possibly need during the Holidays. Musumeci says party catering has become a large part of their business in recent years.

Pâtisserie St-Martin is a family establishment and while 30 years of working alongside relatives seems like a long time, the Musumecis have actually been at it much longer than that. "My father Antonio is 88 years old and he still comes in almost every day and checks up on everything. He actually opened his first bakery in 1952. It was called Aurora," Musumeci says. The torch has since been passed to Mary and her brothers and they have made their father very proud.

While there's never a bad time to visit Pâtisserie St-Martin, Holiday time is probably the best time to stop by. With a special Holiday menu, which includes their famous Christmas Logs (16 varieties), festive décor and plenty of surprises along the way, a spread from this bakery is bound to make Holiday gathering you have planned easier than ever. They must be doing something right because every December 1, Santa himself pays a visit to Pâtisserie St-Martin. The staff supplies coffee and dessert for parents while the children receive treats and take photos with good old St. Nick. Other Holiday specialties include personalized Christmas baskets along with panettone, torrone and various delicacies imported from Italy.

So if you're looking for a way to fill your belly and lighten your workload this Holiday season, visit the experts at Pâtisserie St-Martin located at 2495 Boul. Saint-Martin Est in Laval.