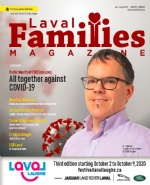 In The Latest Issue:
Latest Issue:
Four Little Words Have N...
An Unprecedented Public ...
Because a Little Laughte...
How Subaru Vehicles Stay Ahead of the Curve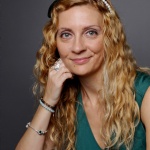 BY:
Lydia Lukidis
Issue 32
Quality. Reliability. Safety. These are some of the adjectives customers use to describe the Subaru brand. They especially appreciate the fact that Subaru vehicles are grounded and never lose traction. This is due to their all-wheel drive feature.

"The Subaru patented symmetrical all-wheel drive system is unique to our brand," says François Daigle, sales manager at Subaru de Laval. "It's easy to believe all 4-wheel drive cars are the same, but you can really feel the difference with a Subaru vehicle. It's one of the main selling points."

Daigle explains that while other vehicles on the market are designed with front wheel drive first, and then get the all-wheel drive attached, Subaru takes a different approach. Their vehicles are designed with all-wheel drive first and the car is added on top afterwards.

Subaru is also constantly innovating and evolving their models. Daigle says it's crucial to keep current in this day and age. Subaru engineers conduct research while examining the market and its demands. This resulted in four complete makeovers for 2020 Subaru models.

The Legacy
Elements like all-road/all-weather capability, extensive interior space and versatility are typically found in SUVs. However, the new Legacy is a mid-size sedan that incorporates all the popular SUV traits.

The Legacy is a high performance vehicle. It's equipped with a symmetrical all-wheel drive system. It also features an efficient, low-profile Subaru Boxer engine. This engine is renowned for sharper handling, smoother acceleration and better performance efficiency. The Legacy also includes a low centre of gravity and a fully independent long-travel suspension system – a type of responsive handling usually reserved for sports cars. The 2020 Legacy is a Sport Utility Sedan (SUS), which incorporates the performance of an SUV with the comforts of a sedan.

On top of that, it has a spacious, comfortable interior. With its Nappa leather interior and 360-degree visibility, it surpasses other sedans on the market. There's ample space for five adult passengers and the trunk can easily fit three large suitcases. Soft-touch high quality materials are added for comfort.

The Crosstrek Hybrid
The Crosstrek Hybrid is the newest version of the infamous Crosstrek. This SUV is the first Subaru to be powered by a high-performance electric motor. It can be plugged in at home or while you run errands. One of the winning elements is that the Crosstrek Hybrid produces zero emissions in Electric Vehicle (EV) mode and ultra-low smog-forming emissions in every other mode. It's the most fuel-efficient Crosstrek to date.

"Subaru has been working on improving fuel economy for a long time," says Daigle. "It is crucial for the environment, but it's also important to our clients, who end up spending less money on gas."

Another bonus: in an attempt to encourage people to be more environmentally conscious, Quebec created an incentive program called Running on Green Power. The Government offers a rebate of $4,000 when you buy an all-electric or plug-in hybrid vehicle.

The Outback
The new Outback is all about space, comfort and convenience, making it a great mid-size SUV alternative. It has everything you need to tackle the great outdoors. It is equipped with the usual symmetrical all-wheel drive system but also features X-Mode for even more rugged capability on the toughest roads.

X-Mode is unique to Subaru. It allows drivers to go on daring adventures and take the road less travelled. The system provides advanced, all-road capability and rugged performance. The Outback can easily weave its way through uneven or muddy surfaces, as well as challenging inclines.

The interior has plenty of passenger room and cargo space. The Outback is also equipped with cutting-edge infotainment systems that include high resolution touchscreens, Bluetooth mobile phone connectivity and some models even have a voice-activated GPS navigation system. Other bonuses like advanced climate control and heated front and rear seats make this vehicle even more convenient.

The WRX
In the mood for something even more exciting? The new WRX model may be what you're looking for. Engineered to look and handle just like a sports car, this vehicle is for real motor enthusiasts.

The WRX is a performance sedan with serious motorsport credentials. It also features powerful all-road/all-weather capability. It's equipped with the usual symmetrical all-wheel drive system as well as the turbocharged Subaru Boxer engine. The WRX also includes powerful brake systems and a strengthened manual transmission. These vehicles have a faster response and an improved cornering capability. Added to all this are the chic exterior styling and sporty interior accents.

No matter the model, Subaru always innovates and keeps ahead of its competitors. It's no surprise its clientele is extremely loyal. "Customers keep coming back year after year," says Daigle. "The staff and clientele develop relationships. It's a family atmosphere." For him, the most rewarding aspects of his job are the customers who keep coming back and his experienced sales team who also remain faithful.