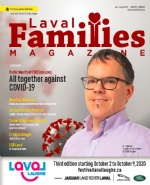 In The Latest Issue:
Latest Issue:
Four Little Words Have N...
An Unprecedented Public ...
Because a Little Laughte...
Four Must-Read Books for Your Children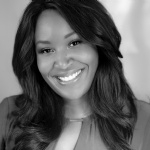 BY:
Catherine Verdon-Diamond
Issue 32
We may be living in a digital age, but reading books is still a big part of growing up. And let's face it, kids are simply not reading enough these days.

Reading has become a lost art because most kids today are more interested in watching television and playing video games, than sitting down with a good book. As parents, we complain, yet we are the ones in full control of what they should be doing with their spare time. Reading should not only be one of those things and it should be mandatory. So how do you get your child interested in reading without making it seem like a chore? I recently sat down with education expert Sunny Verma who not only offered tips on how to motivate your child to read, but suggested four books your child should be reading outside of school.

These books have the ability to help your child navigate the challenges of growing up while inspiring them to keep reading. These books are entertaining, stimulating and easy to read. Plus, they focus on everything from organization skills to embracing failure.

Good Night Stories for Rebel Girls
by Elena Favilli and Francesca Cavallo.
Recommended for: Ages 6 and up
This is a must-read for all girls (and boys). It's a collection of 100 stories about 100 heroic women from the past to the present. From Elizabeth I to Serena Williams this book highlights female achievement and courage. The book is also illustrated by 60 female artists from around the world.

Shoe Dog The Young Readers Edition by Phil Knight
Recommended for: Ages 10 to 18
This is an amazing book that teaches your child about hard work, tenacity and dedication through the story of NIKE founder, Phil Knight. The original version (for adults) is one of the leading personal development books in the world. This inspiring youth version can open your child up to a whole new world.

Who Do I Want to Become by Rumeet Bilan
Recommended for: Ages 4 to 10
This book can help your child think more about the future. It guides children to think about their values, beliefs and the impact they want to leave on this world, rather than what job they want to have. This children's book is written by a Canadian author and is a great read for young children.

The Five-Minute Journal for Kids
Recommended for: Ages 6 to 12
This is a workbook that guides your child to practice gratitude, relieving stress and developing happiness. With just a couple of minutes a day, this journal will boost confidence and increase mindfulness. Parents are raving about this.

This is definitely a start to something bigger for you child. Remember, by getting them interested in reading now, you will allow them to expand their curiosity to more complex books in the future. There is no such thing as having a child that reads too much. Take them away from their video games for one hour, sit down with your child and make this a time of learning and a time for bonding. Happy reading!