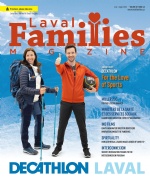 In The Latest Issue:
Latest Issue:
Brighter Days Ahead
Mindfulness and Children
Sainte-Anne: Educating T...
Northern Lights Wolf Centre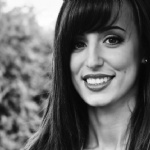 BY:
Maria Barillaro
Issue 33
If you're planning a unique vacation this summer, don't discount a vacation right here in Canada. Give your family the opportunity of a lifetime and visit British Columbia's Northern Lights Wolf Centre.

Why Visit the Northern Lights Wolf Centre
Not only will you get to see some incredible rescued animals, but you'll also get the chance to learn about them and our environment. Casey and Shelley Black started this organization in 2002. Since then, this animal-loving couple have worked tirelessly to educate the public on animal welfare and climate change.

In the late 90s, the Blacks adopted Aspen – a female wolf dog. That's when the idea to start the wolf centre started to take shape. Today, the Blacks host an entire pack of wolves and strive to teach everyone about the importance of preserving our environment and the animals within it.

"Our whole mission is to make people aware of conservation across Canada," Shelley explains. "We're not the green country people think we are. We're using the wolves as the keystone to teach people about the environment in general."

The Conservation Efforts
Sadly, the Blacks say very little has changed in the last two decades since they have been working towards the goal of increasing awareness, but they aren't giving up. "It's been 20 years of speaking a very sad story and trying to make people aware about the facts, but lots of people don't want to hear the facts," Shelley explains. "They don't want to stop consuming, but that's our goal. Even if it's only one of two per cent of people being made aware, it helps."

According to the Blacks, over 75 species have gone extinct in British Columbia alone, and over 2,000 across the country. They say over consumption of meat and animal bi-products are not only hurting wildlife, but the environment as a whole, as well. "We're such an industry-driven country and we only think about the bottom line," Shelley says. If people don't consider making a real change now, Shelley says there will be nothing left. "There isn't going to be an environment for anyone to be active in or anywhere to make money from."

What You'll See at the Centre
If you do take a trip to the amazing Northern Lights Wildlife Centre, you'll see and learn some pretty amazing things. All year long, the Blacks offer Wolf Tours, where you can learn everything about wolves, their habitat, and how that habitat is changing – for the worse! You'll also learn more about how we can work together to reverse that negative trend and help preserve this amazing species.

In saving the environment and the animals within it, we can help better the future for ourselves and for the next generation. The Blacks fear if people don't start to make a change and reduce their consumption, many more species will face extinction.

Another great way to explore the beauty of the area and the animals that call it home, is to take part in a photography tour. This option allows visitors to go on a hike with a member of the team, where you can get up close and personal with the wolves. You can snap some once-in-a-lifetime shots and experience the outdoors as you never have before.

How You Can Help
The Blacks are working tirelessly to get Canadians to see how big of a problem this truly is and encourage them to jump on board with animal and environmental preservation. A visit to the Centre will not only help encourage this privately owned refuge, but it will enrich your life in so many ways. The Rocky Mountain wolves are incredible animals and they – along with many others – need our help.

You can get loads more information on the Northern Lights Wildlife Centre on the website; northernlightswildlife.com.

On the website, you'll find information on available tours, educational materials, and see some incredible photography of the wolf pack. Plus, you'll find links to Centre's social media accounts so you can share them with friends and help spread the word.