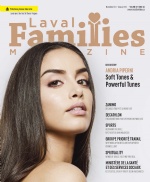 In The Latest Issue:
Latest Issue:
Continued Efforts & New ...
Andria Piperni: Soft Ton...
Becoming The Bull: UFC F...
Boxer Jeffrey Furtado and Laval City Counsellors Fight for a Cure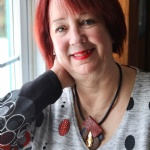 BY:
Lori Leonard
Issue 33
Jeffrey Furtado, a 33-year-old boxer from Laval, experienced the unthinkable when his younger brother, 26-year-old Andrew, was diagnosed with a type of leukemia called Burkitts Lymphoma in November of 2016. The brothers – and their entire family – were devastated and in total disbelief.

So many thoughts ran through the family's minds. "The 'C' word was certainly a scary thought," Furtado says. His younger brother has always been the joker of the family, following in the footsteps of their humorous father. "Andrew is a light that shines in any room," Furtado says. The younger Furtado brother underwent his chemotherapy treatments at the Jewish General Hospital. It included four cycles of three weekly treatments. Their family and friends provided a strong circle of support.

The older Furtado, owner of Fitness Boxing Centre (FBC) is a professional boxer. He has owned this gym at 3000 boul. des Laurentides in Laval for four years. He yearned to do something special to support his younger brother. He came up with the idea to hold a fundraiser called "Hit for the Cure" in his brother's honour, held at his gym. The successful event raised more than $5,000, which was donated to the Leukemia and Lymphoma Society.

Seeing that the event was such a success, Furtado decided to hold another one, which will be held at his gym on June 22, 2019. The goal is to raise $15,000, which will again be donated to the Leukemia and Lymphoma Society. Everyone is invited to attend. There will be a work out class for $15 at 10 am. Andrew Furtado and Michael Kearsey will be the spokespeople because, as Furtado says, "They are the toughest fighters we know. It goes without saying that they lead by example." Michael was also diagnosed with leukemia and lymphoma at age 11 in 2015. He completed his treatments at 15-years-old this past April. Furtado says they are featuring his brother and Kearsey because his gym is all about family and being there for each other.

The focus of this event is for elected officials to help the community raise awareness and bring everyone together to demonstrate support for those touched by cancer. Furtado and the elected officials will speak at this event, which promises to be fun for the whole family. Food trucks will be on site and there will also be a barbecue, music, dancing and t-shirts and sweaters for sale. Attendance is free, but all donations are welcome! If you would like to offer raffle prizes or gift certificates, it would be greatly appreciated.

Isabelle Tassoni, Municipal Counsellor of Laval-des-Rapides and David de Cotis, Muncipal Counsellor of St. Bruno, are helping to organize the event. Both train at FBC. Everyone is excited to have the city counsellors at the event as they represent the city and the local community. It is a very generous gesture for local city councillors to join together to fight for a cure for cancer alongside Furtado and his family.

A huge thank you to the following counsellors who will be participating; Algaia Revelakis, Municipal Counsellor, Chomedey, Daniel Hébert, Municipal Counsellor, Marigot, David de Cotis, Municipal Counsellor, St. Bruno, Isabella Tassoni, Municipal Counsellor, Laval-des-Rapides, Michel Poissant, Municipal Counsellor, Vimont, Paolo Galati, Municipal Counsellor, St-Vincent de Paul.

If you are interested in attending, please contact Jeffrey Furtado through the Fitness Boxing Centre's social media accounts or by contacting him directly at 514-518-5575.