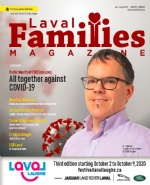 In The Latest Issue:
Latest Issue:
Four Little Words Have N...
An Unprecedented Public ...
Because a Little Laughte...
North Star Academy's Grade 12 Program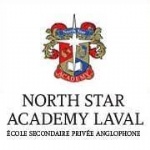 BY:
North Star Academy
Issue 36
Laval's North Star Academy's Grade 12 program is a full time, one-year program that provides students with an opportunity to acquire a diploma from the Ontario Ministry of Education (OSSD). This diploma enables students to apply to universities situated right here in Montreal or anywhere around the world. The program offers a wide range of course selections to suit each students' interests and goals.

We use a blended learning approach to offer our students a unique, top quality educational experience. Students work with Canadian experts in their fields in a virtual learning environment, as well as with the guidance of our local certified teachers in the classroom. Our experienced faculty ensure all students set attainable goals and practices for a successful outcome. Students also receive academic advising – an information service designed to help students with educational decision-making.

More and more students are interested in this model. In one year they can transition from high school to university. North Star Academy's Grade 12 program is designed for students to be mentored on a one-on-one basis and, at the same time, work on their independence. Students can expect small classroom size, a safe learning environment and as much support as needed. Students develop lasting contacts with other students from around the world in a multicultural environment. They also receive one-on-one support to help with university applications. Tutoring is always available when needed.

Testimonials from NSAL Grade 12 students
"I love the stability in the pacing. They guide us to ensure we complete our courses in time.

The NSAL Grade 12 Program lets me be part of a unique environment, and in a small class where I can complete my tasks and assignments on time. It is like being an independent person and having the adult responsibility experience at the same time."

"I love the intimate, yet engaging, small classroom size. We have formed close relationships forever. It is easy to collaborate with each other. The Grade 12 program is organized. Everything is in place and properly saved. I like that I only have to do one year of school and go straight to university and having a comfortable area for us to study."

"Where would one even start from? I love the fact that we don't just come to school every day and stare at our screens. We have a co-ordinator who, of course, is wonderful, engaging and qualified to help clarify questions we have. I also like the environment and the facilities available. The school planned this program very well."

North Star Academy Laval welcomes all students, from local to global, who want to experience a high-quality Canadian education.