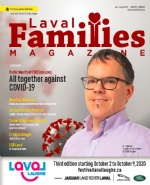 In The Latest Issue:
Latest Issue:
Four Little Words Have N...
An Unprecedented Public ...
Because a Little Laughte...
Axion 50 Plus Invites all Laval Communities to Join their Centre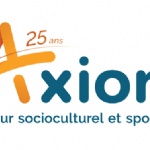 BY:
Axion 50 Plus
Issue 36
Axion 50 Plus is increasingly frequented by Laval residents as well as our neighbours near Montreal and the North Shore. This explains why the place meets its objectives of encouraging people 50 and over to socialize, entertain, learn and get in shape. All are welcome.

We expect all cultural communities to join the centre and enjoy having a coffee, reading a book in our salon or registering for a conference or workshop of their choice.

At Axion 50 Plus, you will find nearly 3,000 active members and 50 trainers, all supported by 125 volunteers. We have a total of 128 class periods.

Classes are adapted to meet a variety of needs. There is something for every taste. Want to try billiards or pickle ball? No need for an appointment. We introduce ourselves and we play. These are just a few examples.

In addition, this year, we offer members three to four free shows at the end of the day in a cabaret atmosphere (5 p.m. to 7 p.m.) and three free conferences on topics of interest and current events. The membership card is only $25 per year.

Axion 50 Plus celebrated its 25th anniversary on October 20 with the presence of tenor Marc Hervieux. Over 500 people attended the show presented at the Théâtre Marcellin Champagnat in Laval. It was a real success.

To continue to improve, this year the centre has changed its environment, making for a new, beautiful atmosphere. And that's only the beginning.

With nearly 60,000 sq. ft. offering sociocultural and sporting recreation for several years, the centre needed a little love. The gym has acquired new gear and the billiard room has been completely renovated. Several pieces of furniture from the centre have been replaced. Some classrooms have seen their walls refreshed and their premises equipped with new high-end sound systems for professional sound quality or new equipment of all kinds.

The interior of the centre has been entirely repainted. Curious about the centre? Come and visit us! To receive our e-mail information, everyone is welcome to contact our Customer Service department at 450-978-5555, extension 15. You may also visit our website: axion50plus.org.

Remember to like our Facebook page to keep up-to-date on our latest activities, as well.