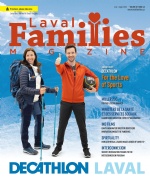 In The Latest Issue:
Latest Issue:
Brighter Days Ahead
Mindfulness and Children
Sainte-Anne: Educating T...
The Art of Contemporary Windows: Aesthetics and Energy Efficiency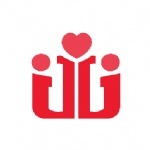 BY:
Françoise Jean-Denis
Issue 36
The technological innovations in windows allow for an optimal combination between aesthetics and energy efficiency. Whether it's a new build or a replacement project for your existing windows, there are many options.

A Question of Aesthetics and Comfort Architects and designers are unanimous; windows are part of the architectural elements of a building. From an aesthetic point of view, it is important to make a wise choice in terms of style, category and quality. The impression that a building exudes is largely related to the visual and architectural beauty of its window design. This last dimension is just as important for an owner as for a prospective buyer.

A stylish and attractive window design exudes a feeling of comfort and well-being. In other words, it makes a good impression. This is an undeniable value that can be rewarded with a premium on the eventual sale of your property. A well thought out and well-executed window project is, above all, a source of added value.

A Question of Energy Efficiency and Eco-Responsibility
In addition to its aesthetic value, energy-efficient windows are a profitable investment. With this in mind, the art of contemporary windows blends aesthetics, sustainable development and energy efficiency, thanks to a combination of technological innovation and Canadian (CAS-440) and North American technical standards, such as (NAFS-8) in thermal performance and installation (including Energy-Star). We will revisit these technical aspects in our next edition. Note for the moment that the above standards are very important, because even the best window can quickly turn into a disaster if it is poorly installed. It should be noted that there are three types of materials in terms of windows on the Quebec market. There is wood, aluminum and PVC (polyvinyl chloride). As for the categories, there are three generics (windows in wood, aluminum and PVC), two hybrids (aluminum-wood, aluminum-PVC) and a tri-flange (aluminum-PVC-wood). All Energy-Star certified models are eligible for government subsidies (including the Reno-climate program). That being said, which option should you choose and when? The answer to this question varies from one individual to another. Each of the three generic materials mentioned above has its comparative advantage.

Advantages and Disadvantages of PVC windows
Because of its affordable price, PVC windows are very popular in the residential market. Added to this are its thermal properties, recyclability and ease of maintenance.
However, the quality of PVC varies enormously from one manufacturer to another. The race for the lowest price has pushed some suppliers to use poor quality inputs (type of PVC, type of glass, type of thermos and gas). This results in accelerated wear, yellowing, buckling, loss of energy and, ultimately, disappointment.

Advantages and Disadvantages of Aluminum Windows
Recognized for durability, aluminum windows require a thin frame. This maximizes the glass area of the window. In recent years, the residential segment of the aluminum window market has been declining. As a result, many manufacturers have converted to PVC windows and hybrid windows. Now aluminum windows are more for the commercial market. However, aluminum has some major disadvantages. The first relates to its price, which is far greater than PVC. The second disadvantage of aluminum is its higher thermal conductivity, which makes it less efficient than PVC (or wood) in terms of energy. This is a major disadvantage that must be taken into account when choosing your windows.

Advantages and Disadvantages of Wooden Windows
If you're looking for elegance, durability and timelessness, the wooden window is one of the best options. It is as warm as it is resilient, as well as energy efficient. The wooden window is the preferred choice for prestigious residences. The big disadvantage of the wooden window is that it remains demanding in terms of both price and maintenance.