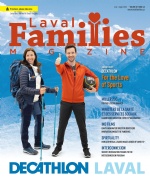 In The Latest Issue:
Latest Issue:
Brighter Days Ahead
Mindfulness and Children
Sainte-Anne: Educating T...
Aesthetic Windows and Lower Energy Costs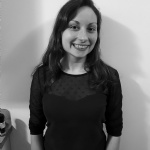 BY:
Melissa Rodriguez
Issue 36
Based in Laval, Groupe Réno-Expert Habitat Inc. is a company involved in the construction and renovation of homes, both indoor and outdoor. Whether it is the expansion or complete transformation of certain locations or the modification of the divisions of your home, the company works with your ideas to make your renovation project a reality.

The Start of Groupe Réno-Expert Habitat Inc.
An economist by profession, Françoise Jean-Denis has been president of Hydro-Confort, a Laval-based company that operates in the field of energy efficiency, including eco-energy heating, air conditioning and solar energy, for 30 years. With more than 40,000 residential customers, the group decided to supplement its energy efficiency offering by acquiring Réno Expert Habitat Inc. in 2015. This part of the business focuses more on windows and upscale doors.

Jean-Denis works hard in a predominantly male world. As she explains, "I did not even know that I had the entrepreneurial spirit in me. As I have always been intrigued by a challenge, I decided to take on the role as company director while remaining present for my four children." She stresses the importance of maintaining a certain balance. "Being a female entrepreneur is a very intense adventure. I learned to trust myself and surrounded myself with collaborators and allies who helped me go further. Success does not happen alone. It is built with others."

High Quality Windows
In 2015, Jean-Denis chose to diversify Hydro- Confort by focusing on high-end windows, with the goal of complementing their energy efficiency services. Their goal was to optimize the possible added value for their customers. They developed a niche sector where quality and distinction were put forward. "Whether it is for individuals, architects or renovators, my company offers products and installations that are distinguished by their elegance, class and high energy efficiency," Jean-Denis explains. This is how Iso- Guard windows came to be. They are architectural windows, innovative and powerful, and can be installed on any type of house, whether it is newly built or a renovation project.

ENERGY STAR® is a certification that specifies whether products meet energy efficiency standards. An ENERGY STAR® qualified product is as energy efficient as they come. "Our IsoGuard doors and windows are ENERGY STAR® qualified, a symbol of excellence in energy efficiency," Jean-Denis explains. "To display this logo, our products have had to undergo extensive testing in accordance with procedures required by the federal government to demonstrate that they meet or exceed Canadian energy performance standards. IsoGuard doors and windows mean you can save a lot of money on your energy bills." It should also be noted that IsoGuard products are eligible for the government subsidies. The customer does not have to worry about making the grant applications himself. Instead, the company takes care of the procedure for you.

So what advice would Jean-Denis give to those who are considering renovating their homes or buying new windows and doors? "First of all, be aware that windows are an important element of the architecture of a building. Style, design and quality are points that must be carefully chosen. In the absence of stylized and well-conceived windows, your home could be ordinary whereas it could have been distinguished by its elegance and its class with a better choice in windows," she explains. "Because we place the utmost importance on long-term customer satisfaction, IsoGuard products are covered by a limited life- time warranty on sealed units, energy glass, poly- chloride vinyl (PVC), as well as hardware and two years on the work. If you want to give more character to your home, you now know where to turn. Réno-Expert Habitat Group Inc. is here to help all your renovation ideas come to life – and lower your energy costs at the same time!