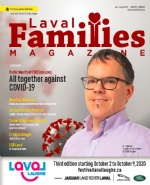 In The Latest Issue:
Latest Issue:
Four Little Words Have N...
An Unprecedented Public ...
Because a Little Laughte...
The Season of Renewal and Fresh Air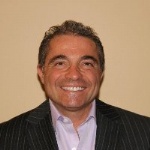 BY:
Luigi Morabito
Issue 37
The start of the spring season often brings with it a sense of renewal; a time to refresh our minds and bodies as we look forward to warmer weather and outdoor activities. In this issue, we highlight some of the exciting events happening around the city, so grab your calendar and let's plan for some incredible experiences!

It wouldn't be spring without spring cleaning and the start of home renovations. Groupe Réno-Expert Habitat Inc has some all-important tips on page 21 for installing new windows in your home.

After you've completed your spring cleaning and renovations, you'll have worked up quite an appetite. What better way to celebrate than heading over to La Grange Urbaine for an authentic pizzeria experience? You can learn more about this popular Vimont hotspot and the drool-worthy menu on page 3.

Once you've indulged in the delicious offerings at La Grange Urbaine (and we hope you do!), it's now time to walk it off – for a worthy cause! Read about the Annual Walk for Alzeimer's 2020 happening this May. Details on how you can get involved in the event and how the funds raised go directly to services for the Alzheimer's community, flip to page 36.

For sports fans of all ages, mark your calendars: the 55th Finale des Jeux du Québec is coming to Laval this summer! We chatted with Olympic diver and event spokeswoman Roseline Filion, who fills us in on what to expect, as well as why she wants to give back to the city by getting involved with the event and supporting young athletes from across the province. Get all the details on page 16.

As you plan for summer 2020 and your child's summer camp experience, make sure to check out our Summer Camp Guide section starting on page 42, offering you plenty of tips and tricks to make that smooth transition from school to camp.

Lastly, but certainly not least, is our Cover Story featuring rising star Meghan Kelly from The Beat 92.5. Starting on page 8, Kelly tells us how she got her start in radio, what she hopes to achieve with her work and shares some of her personal struggles with mental health.

As usual this spring season, you'll find me out and about exploring the city's many events and festivities. I can also be found exploring outside the city limits on some fabulous hiking adventures.

Here's wishing you and your loved ones a happy and healthful season of renewal and fresh air.