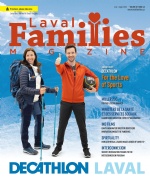 In The Latest Issue:
Latest Issue:
Brighter Days Ahead
Mindfulness and Children
Sainte-Anne: Educating T...
Installation of New Windows: How to Avoid Unwanted Surprises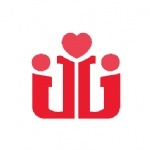 BY:
Françoise Jean-Denis
Issue 37
In a previous column, we mentioned that the art of window design has made spectacular progress, thanks to a combination of technological innovations and technical standards. Among these, the CSA 440.4-7 standard is one of the most important. It defines standards for the installation of doors, windows and skylights.

CSA-A440-4-7; A Basic Standard for Window Design
This standard is essential for homeowners who wish to acquire new windows. This requires, most often, a significant investment. It is important to protect that investment by ensuring that the installation complies with the aforementioned standard.

According to the APCHQ (Association des Constructeurs d'Habitation du Québec), "Standard A440.4-07 sets out the methods for installing and replacing windows, exterior doors and prefabricated skylights intended for low-rise buildings and to buildings used mainly as habitation. […] This standard applies to fixed type windows as well as casement and sliding windows." In other words, it applies to the different types of windows found on the market.

The Importance of Installing Windows Properly
Even the best window quality can be a disaster if improperly installed. It then becomes a liability for your property, when it should enhance its aesthetics, visual beauty and energy performance instead, while improving the comfort of your family. The fact remains that the quality of a window installation is just as important as that of its manufacturing processes. So the National Building Code (CNB) dedicates its sub-section 9.7.6 to it. This, in paragraph 9.7.6.1.1, stipulates that "the installation of windows, doors and skylights must comply with standard CAN / CSA-A440.4. This again attests to the fundamental role of this standard.

Unfortunately, some installers ignore the very existence of the CSA-A440.4-07 standard. How, in this case, can they respect it when installing your new windows? It is quite possible that many of these installers, who bypass the CSA-A440.4-07 standard, compensate with a lower price. An appearance of immediate savings, but risks generating unwanted surprises later. It is always better to do business with professionals, whatever the field.

Second Inspection After Work; Your Quality Assurance Policy
For example, at Réno-Expert Habitat Inc., door and window installations are subject to a post-work inspection by an independent agency accredited by the Rénoclimat program of the government of Quebec. It's about making sure your windows are ENERGY STAR® certified. It is also about ensuring they are properly installed and they improve the energy performance and comfort of your property. This is a quality assurance policy that you should skip out on. After all, window design is a complex sport that cannot be practiced without an impartial referee.