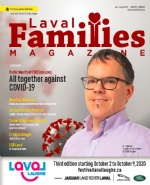 In The Latest Issue:
Latest Issue:
Four Little Words Have N...
An Unprecedented Public ...
Because a Little Laughte...
Students with Special Needs Joining the Workforce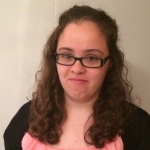 BY:
Samantha Mileto
Issue 37
Part of being a teenager is getting your first job, whether it's at McDonalds, Tim Hortons or Walmart. It's a no-brainer. But for adolescence who have special needs, finding one of these jobs isn't that simple.

About one in five Canadians aged 15 years and older have one or more disabilities, including developmental disabilities (0.6 per cent), says a 2012 Statistics Canada report. The Public Health Agency estimated in 2018 that one in 66 Canadian children between five and 17 years old have autism spectrum disorder. Only 59 per cent of Canadians with disabilities between 25 to 64 years old are employed, compared to 80 per cent of Canadians without disabilities.

Jennifer Maccarone, Quebec Liberal MNA for Westmount–Saint-Louis, has two teenagers aged 16 and 18 who are on the autism spectrum. For young people with special needs, says Maccarone, it's not that they don't have the ability to do the actual work employers are looking for, but they often lack social skills, which could scare off potential employers from hiring them.

"If you're somebody on the spectrum and you go for an interview, and you're very capable of doing the job but you never make eye contact, it's not your fault [but] the employer might say oh this might not work out for me," says Maccarone.

For Maccarone, getting the right kind of training that suits their needs, and knowing what kind of training programs exist, is crucial for the child so they can not only find a job, but be successful at the company they work for. One of these programs is the Galileo Adult Centre's Socio-Vocational Integration Services (SVIS) program. The goal of their program is to prepare the students for the workplace by offering them real-life training in the classroom as well as in group and individual internships with several local companies like Maxi, Canadian Tire and Home Depot.

Before they go out to the company, says Principal Martina Schiavone, students are assessed in the building. Galileo teacher Julie Mancini helps the students work on skills such as cleanliness, teamwork, manners and professional conduct in a work environment. The school has partnerships with companies where the students complete tasks including packaging, labeling, shredding papers for the administration, all while still in the school setting.

Once they successfully complete the in-classroom tasks, they enter the group internship of five to seven students. They are accompanied to work at a company by teacher Luciana Franceschini, who guides and coaches them through their internship. Once the student is comfortable working on their own, SVIS teacher Michel Massé will evaluate their abilities and interests and will help find the student an internship that is best suited for them. At the individual internship, there is no more hand-holding from the school; students are expected to work like any other employee. The hope is that the company will hire them after the internship is over.

"During the process of work integration when the students are eventually able to complete a task and do the work well, it doesn't mean they are going to work there, but maybe they could take what they've learned and go work successfully somewhere else," says Massé.

Schiavone understands not all companies have the manpower to be able to train a young adult with special needs because there is often a need to adapt the task for them. But with the help of programs like hers, in the end, it can be profitable not only for the student, but for the company as well as, because these students will always be ready to work.

"[Students with special needs] are the most dedicated workers," Schiavone says. "If the company would invest, the end result is much more fruitful because those students are the most dedicated, loyal workers."

And what can parents be doing to help their special needs children enter the workforce? For one, says Maccarone, parents should start researching company websites as soon as possible, as many big companies like Hydro Quebec are required to hire people with special needs because they are a public service organization and it's in their mandate to do so.