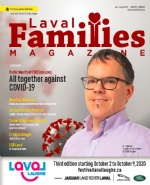 In The Latest Issue:
Latest Issue:
Four Little Words Have N...
An Unprecedented Public ...
Because a Little Laughte...
Learning How to Say "No"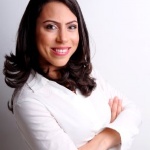 BY:
Tina Quintanilla
Issue 37
The daily grind can definitely be overwhelming for many people. We often go through our days asking where the time went. Between work and meetings, children, meal planning, household chores and social engagements, it can sometimes feel as if life is just one big whirlwind. Learning how to say "no" can make all the difference.

Generally, most women are multi-taskers. The majority of women often like to people-please as well, and often satisfy their own families' needs and work needs before thinking about themselves.

Most women do not make time for themselves. It is essential and even necessary to take time for oneself and enjoy the simple pleasures in one's life. Making time to catch up with friends, going for a walk, making time for your hobbies, such as painting, yoga, or reading, is key to meeting your basic needs. When your needs are being met, you are happier as an individual, more productive in your daily life, and able to perform under periods of stress. Saying yes to everyone and everything can increase stress and anxiety and decrease performance and wellness.

Stress can affect quality of life and increase the likelihood of health problems such as heart attacks, stroke, and high blood pressure. Stress can also encourage bad habits that can affect daily life such as smoking, alcohol, addiction issues and unhealthy food and lifestyle habits. According to Statistics Canada: "In 2014, 23.0% of Canadians aged 15 and older (6.7 million people) reported that most days were 'quite a bit' or 'extremely stressful'. Since 2003, females were more likely than males to report that most days were 'quite a bit' or 'extremely stressful."

The experts weigh in on the power of saying "no" to tasks that can overburden your schedule and stress you out. "Saying 'no' does not necessarily have to be a confrontational thing. It's simply a question of determining what our boundaries are as women, mothers and partners; and being able to respect our own boundaries and communicate these boundaries clearly to others," says May Baydoun, Life Coach, ThetaHealer and Alternative Medicine Practitioner. It is important to take the time to think about yourself. Losing yourself in the routine is not beneficial to anyone in your circle.

Goal setting and time management can help clear up the clutter in the day-to-day. Time management can help you keep your mind focused and your vision clear. You must set up a timetable and decide if your valuable time is well spent on activities that are important to you. There will be trade-offs and compromises. The same applies at work. Maybe it means adjusting your lunch schedule with your boss to take time to work out. Some workplaces will even offer some incentives to make sure that people have a good work-life balance, especially when it comes to scheduling, working from home and planning appointments.

Saying "no" doesn't always have to be a disappointment to those around you. In fact, this creates an understanding of respect from others. It shows that you value your time, output and energy in activities and when taking on tasks. It's all about setting up your priorities and making your health the top one.