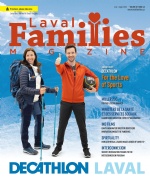 In The Latest Issue:
Latest Issue:
Brighter Days Ahead
Mindfulness and Children
Sainte-Anne: Educating T...
Inspiration for Purchasing Your New Doors and Windows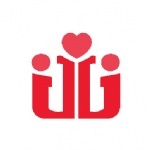 BY:
Françoise Jean-Denis
Issue 38
The beauty of your home begins with your doors and window that add style and value! Whether you opt for PVC, aluminum, wood, hybrid or tribrid windows, your home's windows are one of the key visual elements that increase its esthetic and value.

What's Trending
When it comes time to invest in the renovation of your doors and windows, it's important to make the right choice, and ideally, go with a contemporary look. These days, the trend is to maximize the amount of natural light, especially in the rooms where you and your family spend a lot of time. Optimizing the size of your doors and windows will flood your home with natural light, making it look and feel larger.

Worth its Weight in Gold
Besides its aesthetically pleasing look, abundant window sizes with lots of natural light are also beneficial to your wallet. The future is green! Take a green approach by opting for eco-friendly windows, reducing the impact on the environment and lowering your energy costs.

Style that Stands Out
Whether you opt for PVC, aluminum or wood windows, be sure to choose a style that stands out and offers a personalized look to your home, while reducing your energy costs. Up level the look of your home by choosing doors and windows that match your style – you'll come out on top in comfort, look and efficiency.