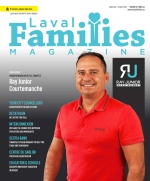 In The Latest Issue:
Latest Issue:
So Much Change in the Ai...
North Star Academy: Stud...
Entrepreneurship at Full...
One Step at a Time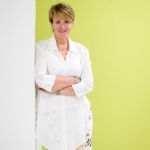 BY:
Judith Bougie
Issue 38
Like everyone else, the team at our clinic has had to adapt quickly to the changes brought about by the Covid-19 virus. We have been keeping two things in mind; the security and well-being of everyone we come in contact with.

Since the beginning of this unprecedented situation, we have made each decision by first considering our clients and also our employees. We quickly made the difficult decision to drastically reduce our team and our business hours. We have put into place several security measures; the use of disposable masks and gloves, the frequent washing of hands, social distancing, confirmation phone calls made before appointments, the cancelation of non-urgent appointments, marking the ground, etc.

In addition, we have been working hard to stay in contact with our clients through our Facebook page. We have been putting much effort into keeping pace with Covid-19-related government instructions, communicating as quickly as we can the impact it has on our clinic. We have also been keeping our website up to date following the evolving situation.

Day after day, like you, we are adjusting and are doing our best to be present and listen to the needs of our clients. Keep in mind that each effort counts and that it is essential that everyone follows the recommendations for the common well-being. Even if no one is able to predict the future, remember that warmer days are coming and that despite the current storm, it's going to be okay.