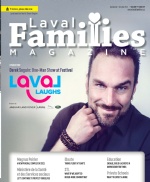 In The Latest Issue:
Latest Issue:
Together We Thrive
Derek Seguin: One Man, M...
The Faces of Homegrown T...
Derek Seguin: One Man, Many Stories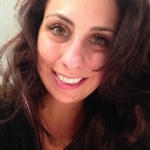 BY:
Lisa Cipriani
Issue 39
There's a certain cadence to Derek Seguin's voice that makes him immediately interesting. When you add in his French-Canadian accent and tendency to slip in an «osti» after just about every sentence, you have the trappings of an engaging homegrown stand-up comedian. Sprinkle in some self-deprecating comments, add the piercing blue-grey eyes and boundless chatter and you now have the recipe for a comic who can hold his own as a headliner.

Having worked as a stand-up comedian for more than 15 years, Seguin is no stranger to the stage and will star at the 2020 Festival Laval Laughs this October with his one-man show. In its third year, Festival Laval Laughs splashed onto the cultural scene in 2018 with high-calibre talent, resulting in sold out shows.

Seguin, who has become one of the most sought-after Canadian comics in recent years, is still humbled by the success he has garnered, and still can't believe he gets to make a living 'telling jokes'.

"It's crazy to me to think how lucky I am," says Seguin. "I support my family pretty well, we live in the suburbs, my kids don't have to worry about who will pay for their studies…how am I so lucky?"

At 47, this father of three doesn't take his career for granted. Last December, Seguin travelled to perform for troops stationed in Latvia to raise spirits during the holiday season. "I couldn't believe how many soldiers were coming up to me and thanking me," he says. "I was like, no—thank YOU! Are you kidding me? I'm just here telling [expletive] jokes—thank YOU! Where's the balance in this situation?"

With his tell-it-like-it-is brand of comedy, Seguin has toured the country, opened for huge names in the comedy world, won comedy competitions, filmed for HBO, recorded two comedy albums and participated in major comedy festivals over his career to date, just to name a few accomplishments. But like most comics, his livelihood depends on a gig economy, and amid a global pandemic, the future is uncertain.

Despite the ever-changing reality of the world we live in, comedy will never go out of style. "Making people laugh or helping them forget is the best feeling ever," he says. "If I can just keep doing that for as long as possible, that's the dream."

Early Years
Seguin grew up in Brossard just south of Montreal in what he describes as a typical suburban childhood. His parents moved to Quebec from Ottawa and as a result, he was eligible to attend school in English, even though his first language was French. "At first the all-English classes were a bit strange for me, but I adapted," he says.

A career in comedy was not on his radar as a kid or teenager. "To be honest, from about puberty to the age of 25 all I really cared about was girls!" laughs Seguin. "I definitely clowned around in class, but I didn't really know that comedy was a real thing, that you could actually get paid to do it if you weren't Richard Pryor."

In fact, it wasn't until he attended CEGEP that Seguin realized that he enjoyed performing. His teachers graded students by way of written essays or oral presentations. Whenever given the option, Seguin always chose the oral presentation.

"Why would I write a 4000-word essay when I could just get up in front of the class and come up with five minutes of bull**it instead?" laughs Seguin. "So, really, you could say that it was laziness that made me discover my love for performing!"

Discovering Stand-Up
With so much practice in public-speaking to avoid writing essays, Seguin developed a knack for sales pitches, and spent several years working in advertising sales. Though he felt shy talking to people one-on-one, he always felt at ease performing for a large group of people. "For some reason, once you get up there [on stage], it's like you can be whoever you want to be or become whoever you want to become," he says.

In his mid-20's, Seguin became intrigued with the film industry. He lamented over the idea that he should have pursued a career in acting. For his 27th birthday, his then-wife (he has since divorced and is now in a new relationship) bought him acting classes in Montreal, where he was living at the time. "Once I started those classes, I was hooked. I became addicted!" he said.

At one fateful work-related party in 2004, a colleague introduced him to Kevin Gasior, who happened to be at the same party. "When I found out that he was a stand-up comedian and that he was actually getting paid to do it, a lightbulb went off in my head."

Seguin was intrigued. Gasior invited him to come check out an open mic night at the Comedy Nest in Montreal, and as they say…the rest is history. Both Gasior and Seguin have gone on to have very successful comedy careers on stage, radio and television, and they will both be performing at this year's festival.

Getting a Head Start
After performing at open mic nights at the Comedy Nest for several months, he was invited to perform in the "Young Guns of Comedy" in Montreal in 2004. That led to an invitation to compete in a comedy competition at the Comedy Zone that same year, which he won (in a tie with television and film actor Ricky Mabe). Seguin's prize for winning that competition was to perform the opening act for five shows of big-name artists over the course of a weekend.

Just 18 months into his stand-up career, Seguin was invited to perform at Just for Laughs in 2005.

Despite being so new to the scene, Seguin's performances went well. So well, in fact, that Seguin decided to quit his day job. "At that point, I thought, this is awesome, I can make X amount of dollars in one weekend and I'm gonna be famous!" laughs Seguin.

The Hustle
But once the hype of the festival was through, Seguin faced reality. He was going to have to hustle to make it in comedy and he was going to have to be booking more than two or three nights a month. Armed with his experience in sales and advertising, Seguin opened his own ad agency and worked his business during the day while pursing comedy at night.

Three years later, his hustle paid off. He was able to close his ad agency and do comedy full-time. More than a decade has passed since then, and Seguin is still booking sold out shows across the country.

Like many other entertainers, Seguin has an odd little ritual he performs right before he gets on stage. "It sounds stupid, but I just stretch to touch my toes. But the older and fatter I get, it's getting harder to do it," laughs Seguin. "It's probably been a couple of years since I've been able to touch even ONE toe! It's more like shin-level these days!"

Is there any irony in the fact that Seguin has become successful by performing in English instead of in French, his mother tongue? Perhaps, but anyone who has seen Seguin perform would agree that his accent and grammar slip-ups in English are part of his charm. Quebecers can really appreciate his commentary on everyday life observations and the relatability of his material.

"I'm really just a long-form storyteller," says Seguin. "I make jokes, yes, but really it's just stories inside of anecdotes."

His girlfriend and children are often the inspiration for his material on stage, and luckily, they are supportive. "Some of the stuff I talk about is embarrassing for them, but nothing life-ruining," quips Seguin.

Seguin is scheduled to perform on October 2nd at Carbaret C in Laval. If you manage to get a ticket to what will likely be a sold-out show, try to catch a glimpse of Seguin backstage before the show starts. He'll be there, still trying to touch his toes. (Osti!)

Tickets are on sale at festivallavallaughs.ca!