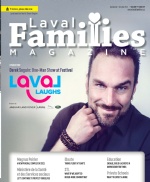 In The Latest Issue:
Latest Issue:
Together We Thrive
Derek Seguin: One Man, M...
The Faces of Homegrown T...
The Faces of Homegrown Talent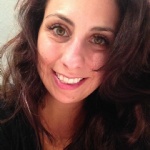 BY:
Lisa Cipriani
Issue 39
It's widely believed that laughter—especially hearty laughter—relieves physical tension and stress and can boost the immune system. After so many months of pandemic-related stress, we could all use a good laugh. The 2020 edition of Festival Laval Laughs is coming to the rescue!

In addition to Derek Seguin's one-man show taking place at Cabaret C on October 2nd, this year's Ethnically Correct show features well-established comedic talent ready to relieve your stress and take your cares away on October 3rd. Ethnically Correct has become the backbone of the festival when it comes to English language comedy. This spirit of the festival is nestled in this show—which always sells out—because of its inclusive nature, reflecting the multicultural landscape of Laval.

Here's a look at this year's lineup, celebrating both local and global talent.

Kevin Gasior
Kevin Gasior has been performing stand-up comedy for over 20 years and has graced the stages of Just For Laughs as well as performing in clubs from coast to coast. Besides making appearances on CTV and Global Quebec, Gasior has become a favourite at corporate events, conferences and fundraisers.

Growing up in Ahuntsic, Gasior said he wasn't prone to goofing off in front of groups of friends, but somehow was voted the funniest classmate in school yearbooks. He played team sports but skiing became a huge part of life as a teenager and still is today. In fact, Gasior can be heard regularly on CBC Radio as a ski columnist.

His interest in comedy and performing began in high school after taking a public speaking class. Gasior discovered that if he could make his performances funny, his classmates' laughter would fill up the time so he wouldn't have to prepare as much material. This proved to be a winning strategy throughout his university studies as well, but it wasn't until 1996 that he first stepped onto a stage for an open mic night at the Comedy Works in Montreal.

Though his comedy has evolved over the years, Gasior believes that to really connect with an audience, you need to be relatable and real with your audience. This October, you can expect to hear about his experience growing up Polish in an Italian neighbourhood.

"Comedy is so much about observation […] The laughter is like the oxygen in the room," says Gasior. "It's incredible when you can make someone laugh with your thoughts and observations."

Santi Espinosa
Santi Espinosa is one of those comics that will say or do the unexpected. Judging by his calm voice or boyish looks, one might be tempted to categorize him as the boy-next-door type. But you'd be surprised to learn that he got his start in comedy as a 7-year-old boy telling dirty jokes in Colombia! "My mother was horrified but once I learned that there was something about a joke that could get a reaction or generate an emotion, that was the magic," he says.

At age 10, his family moved from Colombia to New York, where he had to learn English and a whole new culture. When he was 15, his older sister pursued university studies in Canada, so the family moved to Montreal and Espinosa was faced with a 'whole new world' yet again: a new city, a new language. "I had finally gotten rid of my Colombian accent while living in New York, and now I had to learn French…but I was trying to identify with the Latina culture in Montreal," he laughs.

Several angsty teenage years later (which included a full-on rapper phase), Espinosa studied Business at Bishop's University with a minor in acting and drama. It was his improv class teacher who urged him to try an open mic night. In 2011, he took the plunge and was immediately addicted. "My material was brutally bad, but I had this huge surge of adrenaline, and I knew I had to keep doing it—for the rest of my life!"

He eventually moved to New York to get more stage time. He began performing in a circuit of clubs across the city, sometimes five open mic shows a night. With his blend of emotional, topical and relationship content, Espinosa has performed across North America and in Europe. He's the host of "What Going On" podcast as well as the monthly showcase ItMatters Comedy since 2015.

Having worked alongside other big names in comedy like Jim Gaffigan, Todd Barry, Gary Gulman, Bonnie McFarlane and most recently Sugar Sammy, Espinosa is also eagerly awaiting the release of his comedy album scheduled for 2021.

Serag Meletian
If anyone has 'ethnic' content to riff on, it's Serag Meletian. The youngest of four siblings, he is the only one born in Canada. He grew up in the West Island, a predominantly English-speaking community, but attended French school. He says he was shy as a kid and gravitated toward creative activities. He was part of a theatre troupe for several years and as a teenager, his interests extended to video games and comic books. Still, he couldn't quite find his place. "I always felt like a fish out of water," he says.

He studied Creative Arts at John Abbott College and worked at a pawn shop until he was 21, not quite sure what he wanted to do with his life. Friends kept telling him to try stand-up comedy, so he started studying the craft and learning on his own. His first paid comedy gig was in 2014 and he soon became a regular opener at the Comedy Nest. His unique take on pop culture and observational humour landed him performances at festivals such as OFF-JFL/Zoofest, Edinburgh Fringe as well as Festival Laval Laughs.

For Meletian, what makes a comedian's style relevant is embedded in their entire being. "The only currency you have that is of value is your uniqueness," he says. Though his comedy centers on topics and themes that are personal to him, his charm is making audiences see everyday situations in a different way.

Lawrence Corber
A self-proclaimed class clown as a kid, Corber enjoyed making others laugh but didn't know you could make a living doing it. A lifelong St-Laurent resident, he took theatre classes in school and at summer camp, and his love of improvisation grew from there.

After quitting his full-time job in 2014, he and a friend took a local comedy class given by Joey Elias. He was hooked. "I was so drawn to the laughter and the energy," he says. For someone who has only being doing comedy for five years, Corber has already hit milestones that many up and coming comics can only dream of. He was featured in the Young Guns of Comedy in 2016, the Just For Laughs' Zoofest and was a fan favourite at the 2018 edition of Festival Laval Laughs as well.

On stage, Corber tries to keep it real. "I don't shy away from the things—good or bad—that make me me," he says. "I talk about food, my family, my relationships…things that are universal but that have marked me in some way."

This October, Corber's everyday life observations will likely mimic your own. "There's a special moment that happens on stage when you can see someone's face light up," says Corber, "When you say something poignant that they can relate to, that they know to be true but hadn't yet vocalized."

Andrew Searles
Like Corber, Andrew Searles played the role of the class clown in class and enjoyed drama class in high school. As an adult, Searles not only performs in comedy clubs across North America but has played acting roles in commercials, music videos and TV shows. Though he grew up in the West Island, Searles now lives in Los Angeles. He got his start in comedy after a friend dared him to try stand-up comedy at the Comedy Nest.

Searles has also co-created and co-produced The Underground Comedy Railroad tour, showcasing Canada's top black comedians every February since 2012 for Black History Month. In 2018 he released his first comedy album, Papa Chocolat, with more than half a million streams worldwide.

Having worked alongside other big names in comedy, Searles doesn't shy away from the competition. "Working with talented comedians is an advantage," he says. "They make me work for it!"

These days, Searles' ethnic comedy centers around being a Canadian living in the U.S. and the myriad ways Americans and Canadians differ. Will we ever understand each other?

Franco Taddeo
A familiar face on the comedy scene for decades in Montreal, Franco Taddeo has been involved with Festival Laval Laughs since its inception, both as Director of Programming and emcee of the English-language shows. From his own perception growing up, Taddeo was the quiet, studious type. Despite not being the class clown, friends and classmates remember him as being somewhat of a 'loudmouth'.

He hadn't actually aspired to work in comedy for most of his formative years. "Growing up I thought I wanted to be an astronaut, but once I learned that there was a lot of Math and work involved, I changed my mind," he laughs. "It wasn't until I started watching stand-up comedy on TV as a teenager that I realized people could actually make a living telling jokes."

When he first started out in comedy, Taddeo was newly divorced in his 30's with two young children. Working his full-time day job as a library assistant at a local university, he tried his hand at comedy at night. This went on for five years, and slowly but surely, he built comedy into a career. His got his first big break touring with Joe Avati.

These days, Taddeo is still living the dad life with his new wife and young son, his third child. "It only took 20 years, but I can almost say I make a living from comedy!" he quips. Taddeo now performs nationwide at festivals, benefits and on television.

Get Your Tickets
Tickets to the Ethnically Correct show are available online at festivallavallaughs.ca but don't delay—this show sells out fast! You can also get full programming, details and tickets for all the shows in English and French on the website. Come out and get your dose of laughs while celebrating homegrown talent!