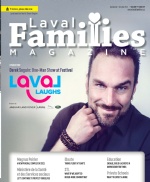 In The Latest Issue:
Latest Issue:
Together We Thrive
Derek Seguin: One Man, M...
The Faces of Homegrown T...
A New Funeral Complex in 2021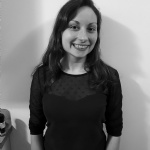 BY:
Melissa Rodriguez
Issue 39
"My grandfather Magnus would have been proud, because this expansion will demonstrate our ultra-personalized approach."
– Jacques Poirier, President and CEO of Magnus Poirier

Magnus Poirier will celebrate its 100th anniversary in 2023. Its founder often said that the growth of a business cannot come at the cost of personalized service. Now, the current President is proud to announce a brand-new complex in the Montreal region, on Highway 440, in Laval. Why? The answer lies within the deep-rooted values of this homegrown funeral complex.

A Family in Service of All Families
"Your second family."
"Care, warmth, respect."
And today, "From one life to another, since 1923."

Magnus Poirier, Founder, was born in Montreal in 1895. As a young man, he fell into the funeral business at a time when people paid respects to the deceased in their own homes. Charismatic and determined, he opened his own funeral agency. Every embalmment paid him five dollars. His wife, Ernestine Guénette, would help him decorate the coffins when she had the time, because she had…10 children! Five of them would go on to help their father full-time in the business, and Ernestine took over when her husband passed away.

One of his grandchildren is Jacques Poirier, who is running the business today. "It was like the TV series Six Feet Under: my grandparents and their children lived above the office," says Mr. Poirier, smiling as he reflects upon that time period.

Then & Now
Magnus was a visionary entrepreneur and innovator. He understood early on that times were changing, and people preferred to pay their respects to their loved ones outside of their private home. So that his clients would remember him, he distributed promotional products, something completely new in his industry.

Thanks to his efforts and the quality of services, he soon opened his first funeral home. Over the following years, a series of acquisitions, innovations and modernisation resulted in Magnus Poirier becoming the leader in his industry in Quebec.

Five generations and 50 Poirier family members later, the business continues to serve its clientele. "And we all started at the bottom of the ladder—and by that, I mean mopping the floors!" says Mr. Poirier.

Dealing with COVID-19
Mr. Poirier proudly notes that even employees who are not blood-related to the family are still considered family, and this is proven by their unique model in the funeral business. Since 2001, employees are also shareholders in the form of a co-op. "This model motivates our members to constantly strive to do better to ensure the success of the company," says Mr. Poirier. "Since the beginning of the pandemic, this determination has been very appreciated by our clients."

From secular to religious (six rites and 13 languages), from economical to ecological, from international repatriation of a body to funeral prearrangements; the extent of Magnus Poirier's service offering is one of the most robust in the province.

Mr. Poirier notes that there are challenges in his industry as well, such as the death of colleagues. "Our profession doesn't protect us against grief," he explains. "And now with COVID-19 and the restrictions that come with that…Day after day when you assist grieving people who can't hug each other because of social distancing, it's not easy."

A New Avant-Garde Complex Near Laval Cemetery
To reduce the risk of contagion, the number of people permitted at a funeral service has been limited. This new restriction has inspired part of the concept of the new complex. "When you think about it, the only way to accept the maximum number of people permitted at a funeral under the circumstances is to welcome them in a very large building, like the one we are going to build in Laval starting in Fall 2020," says Mr. Poirier.

The new complex, which will be located on the service road of Highway 440 near the Papineau and Pie-IX exits, will open in the Fall of 2021. As can be seen in the mock-up images, the building will be very large and bright thanks to abundant windows. All Magnus Poirier services will be offered: inhumation, cremation, family visits and a variety of ceremonies. The use of multimedia tools will be used to create and stream memorial videos. A showroom for funeral products will be on site, along with a boutique for flowers, cards, candles and other souvenir objects. To round it all out, there will also be graphic design services and a caterer.

Mr. Poirier admires the many practical aspects of the future complex for its Laval and Montreal clients, such as being located only minutes away from the Cimetière Laval, which has been managed by the Poirier family since 1980 and offers a variety of lots, columbariums, crypts and mausoleums.

The company already serves the Laval region with its location at 222, boulevard des Laurentides. The demand may continue to grow, as demographical predictions show that Laval's population could surpass half a million by 2036.

Most of all, Mr. Poirier takes heart in the fact that the new complex will encompass the personalized approach that resulted in the reputation Magnus Poirier has today. "This unique place will allow us to concretely follow our personalized approach, and to show that there isn't—and there shouldn't be—generic funerals, regardless of our client's budget," he says.

Grandfather Magnus would have been happy to hear these words, and we can bet that this company will still be around in another 100 years!