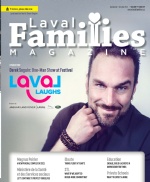 In The Latest Issue:
Latest Issue:
Together We Thrive
Derek Seguin: One Man, M...
The Faces of Homegrown T...
North Star Academy Laval: Where Quality Education Leads to Opportunities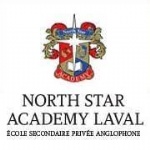 BY:
North Star Academy
Issue 39
Welcoming our families back and missing our graduates
The fall is always a bittersweet time for our school; we are refreshed and ready to begin the next year with our students—but at the same time, in those first days back, a little part of us misses our graduating classes. After all, we were together for five years, and some for six, who chose to continue their Grade 12 with North Star Academy Laval.

We got to know their families, watched them all go through so many changes since grade 7. We helped them figure out what their next steps would be, guided them as they applied to their programs of choice, and kept them on track when we saw that they wanted to veer away. We felt short-changed when COVID-19 abruptly ended our face-to-face time together but took every advantage of quickly having transitioned to online learning, to continue our conversations, learning and last-minute coaching to prepare them for life's next big steps. There was no way that a pandemic was getting in the way of our grads' education - we would not allow this to happen - that is just the way we do things at North Star Academy Laval. Each student, Each day. A quality education so that students can have quality opportunities along the way.

NSA graduates accepted in their program of choice
Through it all, we start the school year proud - proud that these graduates were accepted into post-secondary programs at various CEGEPS - fortunate that we had one more year with many who stayed with us through Grade 12 and directly applied to university.

All Grade 12s accepted to programs of choice
Every one of our graduating Grade 12s was accepted into multiple universities and programs - as the acceptance letters came in, our conversations transitioned from worrying about where they would get in, to which choice to make and where to go!

Grade 12 degree provides a leg up when applying to University
2019-2020 saw our largest enrolled class of Grade 12 students to date. More and more students are becoming aware of this option, which provides students with a unique blended environment: in class and online, to complete an intense year of courses and to graduate with an Ontario certification. After one year, students are ready to begin their university program. Enrollment takes place year-round. Students who had a go at CEGEP and did not enjoy the experience found that they now had another option with Grade 12.

NSA Grade 12 blended learning a successful model
Students today are highly comfortable in online learning environments, and with the added support of a face-to-face teaching team at North Star Academy Laval, we offer a unique schooling option. The Ontario certificate means that students from Quebec graduate with a grade 11 degree and an Ontario degree. Our students were accepted to universities across provinces, to their first program of choice, from local McGill and Concordia to more distant: Bishop's and Queen's Universities.

North Star Academy Laval: Right Choice for your Child?
Our teachers are very busy starting up the school year, continually adjusting ways to deliver curriculum, excited themselves about new apps, technologies and teaching strategies that the recent COVID-19 circumstances had fast-forwarded them into learning over the last months. But I know that each year, despite that wonderful excitement of a fresh school year, the teachers fondly await to hear back from our graduates as they have ventured off into their next phase of education.

Guiding you to make the best education choices for your child
We want all parents to have choices in their child's education. Give us a call--we will work out the details together and see if North Star Academy Laval becomes your choice for quality education.