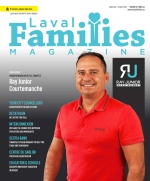 In The Latest Issue:
Latest Issue:
So Much Change in the Ai...
North Star Academy: Stud...
Entrepreneurship at Full...
When Adversity Meets an Eternal Optimist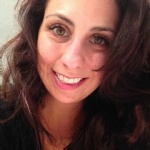 BY:
Lisa Cipriani
Issue 42
Imagine this scene. A young woman alone in a hospital room. Her undiagnosed illness has taken away her ability to swallow, eat and walk on her own. Her body is weakened beyond measure; a mere shadow of who she used to be. Now a sudden flashback. You see the same young woman just months prior, vibrant and fresh, walking across the stage in a prestigious beauty pageant. She's beaming with pride and glowing from head to toe. You see the approving looks of the judges and hear the audience's roaring applause. It all fades to black and the applause is now a distant echo. The scene brings you back to the deserted hospital room. The young woman is helpless, sitting on the edge of her bed. She has a decision to make. Does she face her illness head on despite the unknown, or does she flop back and give up?
No, this is not a scene from a Hollywood movie. It's a scene from the life of the very real, very alive Barbara McBean. Decades after that devasting period of illness, McBean is now a successful businesswoman, the head of a growing beauty industry empire. Life may have dealt her a certain hand of cards from the get-go, but she's calling bluff.
Early Foray into Entrepreneurialism
Growing up in Calgary with her younger sister, McBean was raised by a single mother who often worked several jobs at once. On weekends, McBean would go with her mother to work at the farmer's market, selling fresh produce. "My mom never complained about struggling to make ends meet, and she never showed she was stressed out," says McBean. "Because she was never negative about it, and I saw how hard she worked, that helped me become the woman I am today. If we needed to change a tire or fix the washing machine, we'd figure out a way to do it ourselves to save money, because our mom always reframed things in a positive way."McBean recognizes that the resilience her mother had at that time became engrained in her own way of doing things. "Those hardships helped me chart my own course in life, and that has given me the ability to be where I am today," she says.
Times of Darkness
Though she is now a successful entrepreneur as the owner of Eternal Beauty Institute—a chain of beauty, health and wellness colleges across Canada and the United States—McBean says that the challenges she faced in her early life might very well have set her on the wrong path. Based on her humble beginnings and lack of opportunities as a youngster, McBean believes that she is an outlier.Nobody would have expected her to amount to much at that time, and certainly no one would have thought she would find the deep self-confidence and self-worth to rise to the many challenges of international entrepreneurship, managing a multi-million-dollar franchise.Though she never set out for a career in fashion modelling, beauty pageantry or wellness education, there were some clues early on. "We didn't have a lot of money growing up to buy new clothes, so we would often go to the local Salvation Army," says McBean. "I had a knack for putting things together and making something look fabulous. I'd show up to school in these crazy outfits but somehow, I made it work. If anyone asked where we got our clothes, we'd use the nickname we had for the Salvation Army: the 'Sally-Am'."Despite her positive outlook, teenaged McBean did not have the easiest of times in school. "I was an uber-nerd who studied Quantum Physics with acne and frizzy hair," she says. "But I felt isolated in high school and was picked on a lot. Every lunch hour I had to hide in the washroom and stand on a toilet just so I wouldn't be found and beat up."While studying at Kwantlen University in Langely, BC in her early 20s, McBean became interested in philanthropy and was drawn to the Miss Universe pageant from that angle. That was her initial introduction to the beauty industry. Other stints in fashion modelling followed, but they didn't fulfill her in the ways she expected.Then came a mysterious illness related to reactive brain tissue that had her bed-ridden, unable to swallow, eat or walk on her own. "It was a very scary time for me. I lost all dexterity, I had mobility issues, and because I couldn't swallow, I'd be sitting there with saliva running down my face," she laments.It was a far cry from just months earlier, posing for fashion shoots and walking across the Miss Universe Canada stage. At just 21 years old and lying in her hospital bed, McBean had to question her purpose on this earth. It was a two-year ordeal on her road to recovery, and she had to take time off from her studies. During that long, lonely time, McBean had time to reflect. "I thought to myself, what am I doing here? And though I was alone in a hospital room with no family support and at my rock bottom, somehow, I felt this beautiful warm energy around me," explains McBean. "I was surrounded by this love even though I couldn't see it. Every cell in my body went into this calm, and a voice outside myself said that I was going to be okay."
Charting a New Course
Her first stab at owning a business was in the tanning industry. She purchased a chain of tanning salons in her early 20's called Baja Suntan Studios, and gleaned business skills from there. When the tanning industry took a dive due to concerns about skin health, she continued using her artistic talents to work as a tattoo artist, which she had been doing since age 24, to help pay for her studies.Due to her skills and techniques with facial, paramedical and dermal implantation work, other tattoo artists were asking to learn from her. She began mentoring others and as she saw their success grow, she naturally gravitated toward teaching others how to be successful in running a business in the beauty industry. Slowly but surely, McBean sought out other experts in the industry and began creating programs and curriculum to grow her budding educational business. Today, Eternal Beauty Institute offers over 100 certification programs in esthetics and cutting-edge beauty industry treatments.
Building a Sustainable Future
Despite all the mental and physical challenges McBean has dealt with in the past, she believes there is a reason behind every situation we find ourselves in and that everyone has a purpose to fulfill. "I know I'm here to teach about resiliency and getting yourself back into balance," she says. "Through the curriculum I create, I help people through their medical and mental health challenges."McBean believes that her medical struggles have led her on the path of being mindful of what she puts in her body in terms of her thoughts and food. She strives to eat a raw, vegan diet that is non-GMO. She focuses on the positive in her life and in the world, even in a pandemic context.
Defining Success
McBean defines success in terms of how we show up in the world, for ourselves and for others. "Everything is up to how your frame your situation. When I was the most sick, alone in the hospital with nobody by my bedside, with no money and at rock bottom, I created my own definition of success," she explains. "While I was recovering, I would create arbitrary tasks for myself to do just to keep me going. How we succeed is within our own mind and consciousness."What drives her the most to continue working at a breakneck speed is receiving letters from young women who explain that because she believed in them, they didn't take their own lives. "I could retire now and be comfortable for the rest of my life, but that's what keeps me going. I ask myself, could I impact someone else's life today?"
Measuring Happiness
How does someone like McBean measure her own happiness? "I'm most happy when I'm in nature, or just reading a book or sitting at the edge of a lake," she says. "Happiness is balance, calm, being centered and at peace so you can have that quietness to create." McBean says that she wakes up at 4:30 am and because she knows what her day consists of and she's excited to create, that's how she knows she is truly happy."Part of happiness is the people you have around you that you can share your joy with. Your joy expands and gets bigger…A lot of adults are missing that excitement, but this [pandemic] lockdown has given us time to assess and reassess," she says. "We can take this opportunity to reconfigure the trajectory of our own lifetimes. Once you know what you want, exert effort towards the dream—it all starts in your mind."
Achieving Dreams
McBean believes that we can only be genuinely happy when we are in authentic service to others, and that true success comes when we learn to be helpful towards others, towards the environment and the world at large. "I never felt sorry for myself at any point in my life. I was just resilient about life," says McBean. "You have to believe 100 per cent in your own worth and purpose for being here. Everyone has a special, unique talent. If what you're doing in your day brings you up and lifts you up, then it's the right thing."McBean warns about judging yourself in comparison to others. "Don't judge your dream or your success by the size of your impact, whether you're helping ten people or ten thousand people," she says. "I don't benchmark any human being's value based on the glamour or glitter."
Facing Fears
Even if we have the cards stacked in our favour, putting oneself out there can be a hard pill to swallow. Fear can hold us back from taking the next step, or any step at all. McBean stresses the importance of not worrying what others think of you or what you're doing. "Do what you need to do to bring your purpose forward, even if you're not the best at it right now. We never start out being the best at anything," she explains. "I'm not afraid of criticism or even of being mediocre because we're here to learn and grow."In addition to expanding her current business, McBean is currently writing her first book, due to release sometime in 2021. "Just because I've never written a book before doesn't stop me from doing it. I might be really bad at it at first, or even my first couple of books might not be great, but I have to start somewhere," she says.From being unable to move on her own to now being constantly in motion creating learning and teaching opportunities for other professionals, McBean's words on facing fears are especially poignant: "When it comes to living your passion, don't be afraid to just start. And don't be afraid to become obsessed with what you love because it's in that madness, in that obsession, that we find greatness."