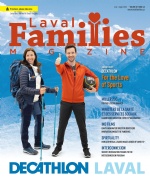 In The Latest Issue:
Latest Issue:
Brighter Days Ahead
Mindfulness and Children
Sainte-Anne: Educating T...
We Understand Job Seekers' Reality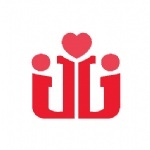 BY:
Tracy Artemchuk
Issue 43
What words or thoughts come to mind when you think 'Job Search'? Are you motivated? Frustrated? Inspired? Do you see possibility and potential? Or are you faced with uncertainty and insecurity?
During my 15 years as an Employment Counsellor, I have spent many an hour supporting, encouraging and guiding a multitude of job seekers who have confronted all levels of challenges when searching for their place in the workforce.
My name is Tracy Artemchuk. I am proudly employed with Groupe Priorité Travail. I also occupy the role of Coordinator for Laval's only English Job Search Club. And YES! Job Search Clubs exist and work! There is proof of this every time someone calls, emails or by virtual means announces their success in obtaining a job. Our non-profit organization is partnered with Service-Québec and offers this pre-paid service to any English-speaking resident of Laval.
Born and raised in Regina (Saskatchewan), I always knew I wanted to be involved in helping the population at large. I spent many years seeking the right employment opportunity myself. The list is long, from roller-skating price checker, to waitress, to bartender, to lunch manager. From chambermaid to event planner, sales rep, to coordinator, I merchandised clothing, trained retail staff and became an Assistant Manager. I lived in Banff (Alberta), working in the tourist industry with the Fairmount chain. My education was obtained in a nontraditional manner through extensive travel, work and university courses.
I moved to Montreal in May of 1996 intending to stay four months; it's now going on 25 years. Like many, French proved to be my Goliath and I struggled to learn and understand it. My first experience in this field came when I was hired to teach Dynamic Job Search methods to an English clientele. Once my contract finished, I found myself again facing the unemployment line. After more French classes and my share of struggles, the door of opportunity opened again, when I arrived at Groupe Priorité Travail.
It was by chance, determination and perseverance. My willingness to try all of what I knew about seeking employment brought me literally in front of a Counsellor who saw my potential. He hired me a week later. That was 10 years ago. You should ask me about it if you get the chance. So, when my clients ask why I put so much effort into helping them, I simply answer that I truly understand their struggles, I love what I do and do what I can to help them seek potential and possibility via our Job Search Club.