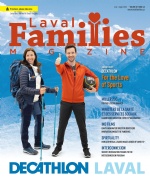 In The Latest Issue:
Latest Issue:
Brighter Days Ahead
Mindfulness and Children
Sainte-Anne: Educating T...
Emmy-Nominated Director Discovers Innovation Amidst the Pandemic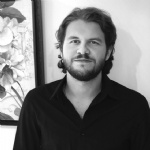 BY:
Alexander Sciola
Issue 43
Since COVID-19 turned his industry on its head, filmmaker and business owner Israel Bonequi has had to find creative ways to adapt.
Bonequi has never been a one-trick pony as he's dabbled in many artforms throughout his career. When he was 17, he played music for a living as a professional bassist in his home country of Mexico. Upon moving to Canada in his mid-twenties, Bonequi got a Graphic Arts degree at Concordia University, followed by another degree in photography. In 1999, equipped with visual and auditory expertise, Bonequi and a partner started a production company which eventually became IND Films. Since then, IND has produced dozens of television commercials, documentaries, PSAs, and live events with him working as a producer, director and cinematographer on many of them. Their work over the past two decades has not gone unnoticed with IND Films receiving a bundle of awards, including three Emmy nominations in 2011 for the documentary LunchNYC. More recently, Bonequi, 52, has been able to add another item to his long list of skills — remote productions. An innovation that came from necessity.
When all the momentum of running a successful production company came to a sudden halt in March 2020, the cancellations from clients came pouring in as a result of early pandemic restrictions. Like so many 'non-essential' business owners, the new rules left Bonequi with limited options.
"When COVID hit, we had to shut down almost entirely. By late April, I figured this would last a while, so I partnered up with this company, Atmosphere, with the goal of developing remote productions for clients. We started playing with technology and implementing what we already knew until we came up with something," Bonequi explains. "I called it 'studio in a box' and we took it even further, connecting peoples' cell phones to a virtual control room similar to what you would see on the news."
Bonequi's remote service uses live streaming, pre-recorded material and motion graphics to produce high quality videos. The strategy has been working, with clients like Bombardier and McLaren using the service to curate their own virtual live events.
Adaptability seems to be a common theme in Bonequi's life and career. Whether it's switching artforms, moving to a new country or reinventing business models due to an unforeseen global pandemic, he is resilient and ready to reinvent. That drive, he says, comes from his passion for new experiences.
"I've always been curious and inquisitive. That's what motivates me to go out in the field and challenge myself as a director and artist," he says. "One project is so different from the other and that keeps my creative juices flowing."