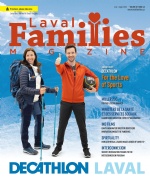 In The Latest Issue:
Latest Issue:
Brighter Days Ahead
Mindfulness and Children
Sainte-Anne: Educating T...
Buying an Existing Business: What You Should Know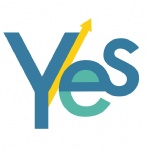 BY:
YES
Issue 43
It might be the perfect time to buy an existing business, as the majority of small and medium business owners are reaching the age of retirement. While this presents a great opportunity for budding entrepreneurs who want to get a foot in the door without starting from scratch, buying a business is also a complex decision to make.
Pros
• You don't have to start from scratch – an existing business is already operational.
• It's easier to secure financing, since lenders are less likely to take a chance on a start-up.
• You'll already have well-established relationships with suppliers and customers, trained staff, and a brand and a reputation to bank on (provided it's a positive one).
Cons
• It may be hard to impose a different vision on a company that already has its own culture and history.
• An ownership change can sometimes prompt key staff to leave and jeopardize customer relationships.
• It's possible to be hit with legal or financial 'surprises' down the line.
Where to look
It can be less than straightforward to find a profitable business to buy. Try search engines like acquisition.biz, or look into business brokers and commercial real estate agents. Lawyers, accountants and bankers may also be a good source of leads.
Helpful tips
If you only take two pieces of sage advice in your business acquisition process, let it be these:
1. Be sure the purchase is aligned with your business goals.
Think about your long-term strategy, look into market and industry trends for that region, and determine whether the business is over or under-valued. What relevant skills and expertise are you bringing to the business and what you will need to hire out for? Do you know enough about the industry? Do you want to? Find out before investing.
2. Do your due diligence.
For starters, find out why they're selling. Additionally, it's always smart to look more in-depth into financial statements, tax returns, and legal, financial and business records, as well as sales, expenses, accounts receivable and payable, and inventory—to name a few! Consider hiring an accountant or a lawyer to help you navigate the paperwork. Talk to employees and suppliers alike and check out social media to suss out the business from different perspectives. Based on what you discover, you may have to renegotiate or even back out—but that's all part of the process of arriving at a sound business decision!
A YES Business Coach can help you navigate this complex process. Visit yesmontreal.ca to book your appointment.