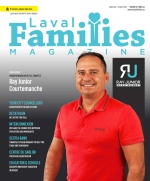 In The Latest Issue:
Latest Issue:
So Much Change in the Ai...
North Star Academy: Stud...
Entrepreneurship at Full...
Decathlon: For the Love of Sports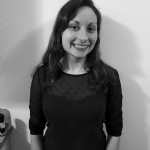 BY:
Melissa Rodriguez
Issue 43
Decathlon, a favourite store for sports enthusiasts, has just opened its new location in Laval! The world-famous French retailer designs, manufactures, tests and sells its own products for both beginner and experienced athletes. The store offers innovative and quality equipment at fair prices, making sports accessible to as many people as possible. Laval Families Magazine had an opportunity to meet with the passionate Decathlon team.
The Vision, The Beginning, Setting Up in Canada
Do everything with purpose. This is what Michel Leclercq's mother always told him. For Leclercq, purpose was intimately linked to the well-being of others. With this in mind, he created Decathlon.
Coming from the Mulliez family, a large European family of entrepreneurs and founders of successful companies, Leclercq has entrepreneurship in his blood. So as not to compete with Gérard Mulliez, his cousin and founder of Auchan supermarkets, Leclercq came up with the idea of ​​opening a sporting goods store. Decathlon was born in 1976, in Lille, France. Its mission: to make the pleasure and benefits of sports accessible to the many.
Leclercq was finally able to identify what meaningful action is all about: you must place people at the heart of every project. This is a principle he applies both to his collaborators–this is how the company refers to its employees–and to the consumers of Decathlon products. This idea is at the center of the company's corporate culture because Leclercq believes that happy employees lead to happy customers. People are also central to the design of Decathlon products because customer feedback and innovation play a big role in the creation and improvement of all products.
Present in 57 countries, Decathlon is an important part of the lives of active individuals around the world—whether they are amateurs or experienced athletes. In France, surveys have even shown that Decathlon is the favourite company of the French. The company came to Canada in 2018. To date, it has five stores in Quebec: at the Eaton Centre in Montreal, at Champlain Mall in Brossard, in Boisbriand, in Sainte-Foy and most recently in Laval. Decathlon has also opened stores in Ottawa and Dartmouth, Nova Scotia. More openings are planned soon for the Toronto area.
What makes Decathlon unique? It's the combination of five things: the importance of people in the business and in the design and innovation processes; the desire to have a positive societal and environmental impact; the customer experience when shopping in-store or online; the best quality products at fair prices; and the digital Decathlon Community platform that allows customers to register for sports lessons and activities. Decathlon strives to establish a coherent, complete experience while respecting these five parameters, not just for Canadians but for its customers across the globe.
A New Store in Laval!
Decathlon Laval opened its doors at Centre Laval in December. David Proulx, Store Manager, is proud that the store was able to open in record time. Proulx joined Decathlon a year and a half ago as a bike manager at the Eaton Centre store. He explains that it was the perfect company for him to work for because it combines his two passions: business management and sports— especially cycling.
"Opening a store is always a challenge but having such tight deadlines allowed us to forge close ties with all of Decathlon Canada," says Proulx. "It was a lot of teamwork."
He explains that the pandemic created a unique scenario for a grand opening. "With the pandemic, we couldn't have a big opening night. It wasn't possible to do a lot of promotion, as we wanted to avoid creating large crowds and long lines," he says. "Despite everything, the opening was a success and the customers responded."
It is worth noting that sports have become extremely popular since the start of the pandemic. Many have turned to physical activity as a way to relieve the stress that has been created by COVID-19. Decathlon's quality products and affordable pricing have already won over the sports community.
What does the new store in Laval look like? It's the largest Decathlon store in Canada. In fact, located at Centre Laval, the store measures nearly 60,000 square feet. There are 7,000 products available for more than 65 different sports; this is a source of pride for Cédrik Charbonneau, Leader of Local Communications. "Never has an opening been completed in such a short amount of time, and we can be proud of the result," he says. "Three months to open such a beautiful and large store is impressive."
All Decathlon stores place great emphasis on the customer experience. Before the pandemic, customers were able to visit in-store test areas to test out equipment before purchasing it, while also benefiting from the expertise and advice of Decathlon employees.
In addition to the test areas for products and equipment, all Decathlon stores have a Decadium space, which is a multisport training room used for basketball, soccer, tennis, badminton, volleyball and sports for those with physical disabilities.
The Laval branch stands out because it also has four rooms upstairs dedicated to the practice of sports activities: a yoga studio, a dance and cardio training studio, an area for martial arts and another for spinning. So much more than a regular department store, Decathlon offers a convenient sports complex right on site. Due to the current public health restrictions, the product testing areas and training rooms are either available with limited access or are temporarily closed.
Same Quality Expertise Online as In-Store
If there isn't a Decathlon near you, you can still enjoy the Decathlon experience thanks to its online shopping platform, which offers delivery anywhere in Canada.
Decathlon's online shopping formula strives to provide customers with access to the same expertise they would have in-store, with the help of detailed and precise technical data sheets that identify the specificities and scope of each product. A chat service is available for customers who would like to communicate with an adviser, and product reviews from customers around the world can give further insight into the details of a product.
"With the pandemic, online demand has exploded," explains Charbonneau. "In particular, it should be noted that the online inventory is often larger than in the store, especially for rarer products. With the high demand that we are currently experiencing, many people choose, for example, to buy their bike online in order to reserve it. Then we prepare the bike for them in the store and they can come pick it up when it is ready."
The online experience is a priority at Decathlon because the company aims to support all customers, near and far. The customer experience is constantly developing, especially given the current health situation. The pandemic has led to many initiatives, such as the creation of collection points in physical stores, or in store parking lots, to limit crowds.
"There are many initiatives launched by the advisers themselves, in order to be able to continue to offer their expertise and pursue Decathlon's mission, even in this more difficult period," says Jaylone Lee, Chief Marketing and Communications Officer at Decathlon Canada. "For example, the Eaton Centre store in Montreal could not be a pick-up point because it's inside a mall. Collaborators there launched a home delivery service by bicycle. This is a perfect example of initiatives that we encourage and celebrate at Decathlon."
Charbonneau adds that Decathlon Laval is very present on social media networks, in particular their Facebook page. "We find this to be very important, because it allows us to create a community, to get closer to users and, above all, to highlight the human side of the company," he says. "For example, we like to talk about the physical activities that Decathlon advisers practice in their free time. This makes it possible to create bonds. An employee at Decathlon is, above all, a human being who may practice the same sport as you."
Quality Products at Fair Prices
Decathlon is renowned for its quality products and competitive prices. Decathlon employees prefer the term 'fair prices'. Decathlon manages the entire production chain—from the first sketches to the distribution, including the manufacturing and testing phases. The company partners with suppliers that are handpicked for their capacity, reliability and ethical commitment. This is what allows Decathlon to optimize profit margins and maintain affordable pricing while ensuring the quality and durability of each product and piece of equipment. The entire process is very much in keeping with the goal of making sports accessible to all.
Innovation is at the heart of the Decathlon production process. Employees listen to their customers' needs and suggestions when creating new products and improving existing ones. A great example is the Quechua brand two-second tent that has been around since 2005 and is one of Decathlon's flagship products. The tent was created to meet the demands of campers who wanted a tent that would be easy and fast to set up. In order to facilitate the folding of the tent and improve its compactness, Decathlon continued to research and experiment with different designs. In 2020, the EASY two-second tent, which is more compact and easier to fold up, was launched. While the newer version of the tent can be set up as quickly as the first version, it can also be folded up instantly with an integrated push button. In addition to being innovative, the EASY two-second tent is exceptional from an ecological point of view. The dye used to colour the tent consumes very little water compared to dyes that are generally used.
Decathlon also strives to make certain sports, which may be considered more difficult to practice (such as snorkeling), more accessible to its customers. Breathing with a snorkel can feel unnatural and the mouthpiece is generally considered to be uncomfortable and unhygienic. In addition, a traditional snorkeling mask offers a narrow field of vision. It was in response to these observations that the Subea design teams developed the Easybreath mask, the first full-face mask with an integrated snorkel; this makes it possible to see and breathe under water as easily as on land. Now, both children and adults can explore the seabed with ease and, above all, in complete safety.
A Positive Social Impact on Many Levels
Decathlon's mission is to make the pleasure and benefits of sports accessible to the many. Indeed, practicing sports activities is beneficial for both physical and mental health. But, Decathlon's social impact goes even further than that. The company is dynamic and interested in current environmental issues, which is why the team is exploring many eco-responsible programs locally, nationally and internationally. Mélanie Minjauw, Sustainable Development Leader, and Francis Descombes, local Eco-Responsibility Manager, tell us more about this.
The projects Minjauw is working on have two components: the circular economy—the implementation of second-hand projects for products and the preservation of the environment, and reducing the carbon footprint of stores and warehouses. For instance, Decathlon strives to ensure that the working conditions of its suppliers are acceptable and ethical and favours shipping methods by sea rather than by air. Among future projects, the company wants to modify the energy consumption of its stores so as to be 100% renewable. In France, for example, solar panels have been installed on the roofs of some Decathlon locations.
The focus is also on the quality and durability of the products. Since Decathlon has a hand in the entire production chain, it favours eco-designs and materials that are less harmful for the environment.
Many programs are either implemented or under exploration to maximize the use of a product or piece of equipment. For example, items which have been slightly damaged in the warehouse, or that have been returned by customers, are offered for sale second-hand at a lower cost. Other initiatives that have already been launched in France will be implemented in Canada in the coming years.
On a smaller scale, Descombes explains that several eco-responsible actions have already been implemented in each Decathlon store. Decathlon Boisbriand called on local organizations to create an efficient recycling system within the store. Recovery bins (for compost and recycling) were properly identified with images indicating which waste should go into which bin. Contracts have been signed with local companies for the recovery of the bins. Possible solutions for recycling textiles, such as polyester, are also well underway.
Serving the Community
Decathlon is more than a sporting goods store; it's an experience. This is very much highlighted by the company's digital application called Decathlon Community. Available on iOS, Android and as a website, Decathlon Community allows participants to register for sports activities led by certified coaches. As John Butcher, Director of Community Canada, explains, the goal is to make it easier for coaches and sports enthusiasts to come together, and to make physical activity even more accessible. The choice of courses is vast and can range from yoga sessions to martial arts, bootcamps and classes for children. Decathlon Community makes it easy to find physical activities for all tastes and all levels. Classes can be offered online or at the nearest Decathlon location at a lower cost. In the current pandemic context, the availability of in-person activities is dependent on the public health measures in place.
Decathlon Community physical activity sessions are not only available for all ages and all levels, but there are also activities available for people with physical disabilities or motor difficulties. "We are also looking to offer affordable sessions, so that the cost is not a barrier to the practice of the sport," says Butcher. To do this, Decathlon also organizes community events and free physical activity sessions. For example, about thirty participants have already been able to participate in free Zumba classes organized by Decathlon Brossard.
Sports enthusiasts, it's time to make your way to an innovative and responsible store.
For the love of sports, come to Decathlon!
To learn more, visit decathlon.ca and community.decathlon.com.