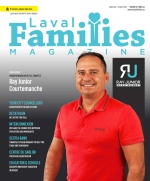 In The Latest Issue:
Latest Issue:
So Much Change in the Ai...
North Star Academy: Stud...
Entrepreneurship at Full...
North Star Academy: Students at the Heart of Learning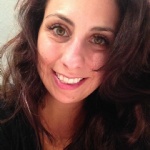 BY:
Lisa Cipriani
Issue 44
The transition from elementary school to high school can be stressful for parents and students alike. In choosing the right high school for their child, parents might consider what advantages a private high school has to offer.
Making a checklist of important criteria can help, such as proximity, an enriched curriculum, smaller class sizes, student-centered programs and opportunities to explore real-world situations both inside and outside of the classroom. The possibility of studying in English without obtaining an eligibility certificate might also influence one's choice.When it was time for her daughter to attend high school, Josée Pepin found herself searching for a school that would fulfill those checklist items. "I just couldn't find a school that had everything we wanted or that would be the right environment for my daughter," says Pepin. "So, I decided to create one!" Pepin founded North Star Academy Laval (NSAL) in 2006, the only private English high school on the North Shore. Her standards were high, and this led to a winning formula.
A Personalized Approach
At the heart of NSAL's approach to teaching and learning is putting the student first. NSAL recognizes that students are all individuals, and though the Quebec Education Program is the basis for the curriculum, NSAL students have the advantage of a multitude of enriched programs to explore, allowing them to dive deeper into subjects and topics that really interest them.NSAL is known for their Signature Programs: Signature Academics, Signature Community Connections and Signature Student Life. While all students are expected to work hard, they are encouraged to participate in school life and to take advantage of the wide variety of personal development and academic opportunities available to them. Parents become partners in their child's education thanks to special events and regular meetings with the teachers.Within the Signature Academics Program, students participate in academic contests and school outings that are integrated into their studies. These activities are all in addition to their regular curriculum. Each branch of the Signature Academics Program aims to provide students with a targeted approach in a particular field by deepening their learning and developing the skills that will serve them well in their future career.
Eligibility
NSAL offers education for grade 7 to 11 as well as an optional grade 12. The optional grade 12 year is an alternative to attending CEGEP and allows the student to obtain a Canadian high school diploma while preparing to apply to the best universities here in Quebec or around the world.Unlike other private high schools, NSAL doesn't require an entrance exam or an English or French competency exam as part of the application process. Candidates are selected based on their previous academic performance as well as qualitative data. An interview might be required. "We look at the report cards, evaluations, recommendation letters and anything else that helps us determine if the school is the right fit for the student," explains Pepin. "We receive applications all year long."Because NSAL prides itself on the success of each of its students, a built-in support system is provided if a student is coming from a French elementary school and doesn't speak English as they enter high school. Various levels of English instruction are provided, and teachers are dedicated to ensuring that the student is well integrated into his/her new learning environment. The same process is offered to international students.NSAL strives to ensure that each new student feels welcome. To achieve this, several orientation activities are organized for students and parents, which results in new students feeling comfortable and a sense of belonging.
The Experience
Taoufik Yahiaoui has had two children graduate from NSAL. His daughter is now studying at Concordia University. His son, Fares Yahiaoui, graduated last June and is currently studying Commerce at Vanier College. "We've had a really great experience with the school. My children were provided with the maximum knowledge and tools needed to be successful, and the school provided a lot of activities and events too," says Yahiaoui. "The teachers were very involved, and the staff was caring. Whenever I had a question, all I had to do was call or email and they were quick to respond."An important factor for Yahiaoui was the ability to offer his children an English education. "As an immigrant, it was important for me that my children learn English so that they would have more opportunities, and now they are completely bilingual," he says. Because Fares was coming from a French elementary school when he arrived at NSAL, the school was able to provide him with an enriched French curriculum, which essentially kept him on par with students attending French high schools.Fares says that having a smaller class size meant that he and his peers got a lot of individual support from teachers. "It was easier for us to ask for help when we didn't understand something because the teachers had time for us and we could be more focused," says Fares. He says that his classes at NSAL have prepared him well for his post-secondary studies, in particular when it comes to writing essays and doing research. "The teachers at North Star really care. It's a supportive and safe school," he says.Thea Sakr, who was valedictorian when she graduated last June, echoes Fares's sentiment. "The teachers really care to invest time in you and that's something that really stood out to me," says Sakr, who is currently studying Pure & Applied Science at Marionopolis College. Sakr felt particularly supported by all the tutoring that was available on site whenever she needed it, and also had great experiences being involved with the choir. Having come from a high school overseas, Sakr was relieved to find a welcoming environment at NSAL when she arrived in grade 10. "They treat us like family and I've made lifelong friends. It's a great place to grow and become who you are supposed to become," reflects Sakr.Johnny Shamoun, whose son is in grade 11 this year, says that the school's small class sizes are a real advantage when it comes to personalized attention. "The care the students receive, the attention to detail, the quality of the administration…it's a blessing!" he says. Reflecting on the past few years as his son enters his graduating year, Shamoun calls the school 'a full-service turnkey operation'. "As a parent, I consider this [NSAL] as an investment. I have no regrets," he says.
The Future
With a robust educational curriculum that compliments the Quebec Education Program, NSAL continuously strives to offer its students more advantages and opportunities to achieve academic success. Starting in Fall 2021, NSAL will be offering the DELF certification (Diplôme d'Études en Langue Française). These diplomas are issued by the French Ministry for National Education and are recognized around the world as the only official certification of French language abilities. Not only are DELF certifications recognized by educational institutions, but they are also used by employers to attest a candidate's abilities in French.Along with contemporary facilities at NSAL, Pepin says that there are always initiatives to improve the school grounds and overall experience. Currently, the school is working on several 'green' projects. With composting and environmentally friendly practices already in place, there are also plans to create a green rooftop which will be integrated into the Science curriculum.
Why Choose NSAL?
With a 98 % graduation rate, NSAL offers its students an engaging and personalized academic experience. "Our students are really happy. They want to come to school," says Pepin. "Our school is a place where students can really thrive."With highly qualified staff dedicated to the success of each student, it comes as no surprise that the school's motto is Prioritize every student, every day. "We are the North Star…guiding them toward the future," says Pepin.