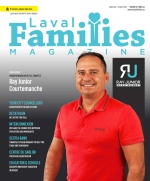 In The Latest Issue:
Latest Issue:
So Much Change in the Ai...
North Star Academy: Stud...
Entrepreneurship at Full...
Entrepreneurship at Full Throttle: Ray Junior Courtemanche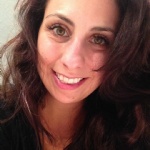 BY:
Lisa Cipriani
Issue 44
Montreal, 1976. On the corner of Jean-Talon and St-Laurent, a shiny, red Oldsmobile Cutlass pulls up to the gas pump where a 6-year-old boy waits to serve his next customer. The boy smiles, fills the gas tank, and cleans the windshield while the driver looks on, bewildered at the sight of a small child performing a grown man's task. "Sir, your front tire needs some air," says the boy, barely tall enough to see through the passenger side window where he was standing.
With a flick of his cigarette, the driver flashes a smile of amusement and drops a few coins into the boy's hand as tip. Looking down, the boy quickly calculates the value of the coins in his tiny palm. 75 cents. Score!Barely out of first grade, he already had the sense that he was different from other children at school. Raised at his father's garage, with no maternal care, the boy was an easy target for bullying. Dressed in hand-me-downs and sporting a perpetually dishevelled look, he was used to fending for himself. Would it always be this way for T'Lou (as he was called around the garage)? It would take many hard lessons and accumulated street smarts in the years that followed for the full picture of Ray Junior Courtemanche's destiny to come into focus.
Building a Vision
Ray Junior Courtemanche's entrepreneurial journey is a bonified 'rags to riches' story—a ready-made Hollywood movie script with so many twists and turns, it's hard to keep up with the sheer incredulity of it all. From pumping gas at six years old, to selling T-shirts at NASCAR races to launching a landscaping business with more than a dozen employees all before the age of 14—it's enough to make one's head spin, and that's not even the tip of the iceberg. Courtemanche's rise to entrepreneurial success is truly an unlikely tale, one that is told with such authenticity and spirited passion in his newly released book, Le Bâtisseur visionnaire (Les Éditions Un monde different, 2021).The book details with nail-biting suspense how Courtemanche, abandoned by his mother as a toddler, went from the victim of incessant bullying at school (and dropping out after 6th grade) to owning and operating multiple successful businesses and real estate developments, negotiating billion-dollar deals in 2021. There was not a single silver spoon to be had along the way, either. Courtemanche's only currency was his determination and will to succeed. No matter how dark the path he walked on, his entrepreneurial spirit lit the way.While most 12-year-olds in the early 1980's were enjoying their first taste of high school, Courtemanche spent his days knocking on doors in and around Laval, convincing homeowners to hire him to mow their lawns. Instead of learning Math from a textbook at school, he learned what he needed to get by when he needed to learn it, and by age 14, his grass-cutting business had expanded so much that he had to hire other school dropouts to manage the client demand. This early success and relentless drive would echo time and time again as he expanded into other businesses, many of which are still operating today. But young Courtemanche had his fair share of rejection, humiliation and hard knocks on his way to becoming one of the largest real estate developers in Quebec.One simply has to drive through Laval, Blainville or Mirabel to see a large-scale commercial or residential development that Courtemanche had his hand in, literally and figuratively. Cité Mirabel, Cité du Boisé de l'Equerre, La Tour Saint-Jérôme, SKYBLU Condos…these are only a handful of the projects Courtemanche has developed with steely determination. In his book, Courtemanche recounts the dozens of financing rejections he faced when trying to develop Cité Mirabel. A solid decade of believing in himself and his ideas finally brought the concept to fruition, proving naysayers wrong. Heavily inspired by the life story of Walt Disney, Courtemanche pushed forward with an unwavering belief that his 'crazy ideas' would find their place in this world, one way or another.
Racing to the Top
Self-financing much of his journey from hard-earned previous successes, Courtemanche is quite literally all over the place when it comes to diversifying his investments. Though he started in landscaping as a teen, he quickly added residential and commercial real estate development to his plate. From there, he found time to launch himself into the world of NASCAR as a race car driver, fulfilling a childhood dream at age 40. Courtemanche made news headlines here in Quebec and around the world as he pursued race car driving, gaining notoriety for landing a spot on the podium, as well as the "Most Popular Driver Award" in 2012, a title previously held by Jason White.As if fast cars weren't enough, Courtemanche took to the skies as he soon became interested in aviation. He then became the only Canadian distributer of the infamous Blackshape Prime aircrafts by founding Aircité Aviation. Inspired by Formula 1, the aircrafts feature a full carbon fibre frame, providing high performance and agility.Courtemanche's work ethic, much like his race car or plane engines, is constantly revving at high velocity. His operational speed is not for the faint of heart, and it can certainly present challenges when it comes to matters of the heart.
Personal Challenges and Mottos
Courtemanche is very open about how his entrepreneurial journey has impacted his personal life. "When you're working 15-hour days almost seven days a week, and you become so obsessed with your work, it can make it hard on family life," he says. Shortly after his two children were born (Chloé and Maxime), he became separated from their mother in 2005, as they had different outlooks on lifestyle needs.Over the years, Courtemanche has had joint custody of his children and despite a whirlwind schedule, managed to spend as much time with them as possible, focusing on quality time and being present in the moment. "Work and money don't buy love, happiness and definitely don't bring families closer together," he writes in the book. "That might sound cliché, but it's so true. […] I learned a lot from that experience."Today, Courtemanche is married to Annie Blouin, his children are young adults, and though he still works long hours managing his businesses and current development projects, he has learned to set aside quality family time. Much like his win-win business negotiation strategies mentioned several times throughout his book, Courtemanche strives to ensure that everybody in his entourage (business or personal) feels that they are succeeding together, that they are heard, and ultimately, that their association with him is win-win all around.
Luxury Living in Mirabel
Courtemanche's latest development project, 7 SENS CONDO Locatifs in Mirabel, was inspired by resorts and luxury hotels around the world. With 245 condos and over 40 thousand square feet of common area accommodations, this complex is quite unique and strategically located in the heart of Cité Mirabel, within walking distance to eateries, a medical complex, golf club, the Premium Outlets, shops, etc.What Courtemanche finds particularly heart­ening is that some of the very first residents who moved in to the complex over the summer are also some of the very first clients he signed for grass-cutting as a teen knocking on doors in Laval nearly 40 years ago. "There are some clients who are now retired—some nearly 80 years old—who have followed my evolution all this time, and here I am, the kid who knocked on their door asking to cut their grass, who is now building them their luxury retirement condo," muses Courtemanche. Talk about coming full circle!
Racing Toward the Future
While still developing current projects, Courtemanche also recently announced another huge development for Cité Mirabel: the launch of Moana Parc Aquatique, the largest indoor aquatic park in Quebec. Set to open in 2023, the park will fulfill the need for quality family fun all year long. "Families need a way to stay active, get kids off their phones and tablets and have fun, no matter the weather," he says.But before he breaks ground on that, Courtemanche will be making a return to NASCAR at 51 years old. "I know it sounds crazy, but it's just something I have to do," he laughs. In addition to several Canadian races, he will also be participating in the upcoming NASCAR Euro Series this Fall. Whether you catch him on TV racing around the track or on a reality TV show set to be released in the coming months, there is no doubt that Courtemanche will put on a good show.When it comes to giving advice to hopeful entrepreneurs, he likes to keep things simple. "No matter where you were born or what family you were born into, your life is in your hands…You just have to roll up your sleeves and find a way."From extremely humble beginnings and several obstacles thrown at him early in life, Courtemanche's journey is so ripe with the trappings of a true underdog story, one could easily think that his story is pulled from the pages of a movie script, but just a few minutes conversing with Courtemanche is enough to set the record the straight.Ray Junior Courtemanche moves through life at full throttle, and he shows no signs of hitting the breaks.