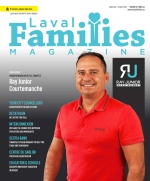 In The Latest Issue:
Latest Issue:
So Much Change in the Ai...
North Star Academy: Stud...
Entrepreneurship at Full...
LAVAL: Achievements for Our Citizens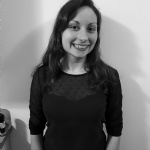 BY:
Melissa Rodriguez
Issue 44
Four city councillors reflect on the achievements that make them proud of their city.
Ray Khalil:
Municipal Politics to Create Change
Ray Khalil was elected to Laval's municipal council in 2013 for the district of Sainte-Dorothée. He has also been a member of the city's Executive Committee since 2018. He is mainly involved in agriculture, engineering and public works. One can say that he takes care of hot topics in the City of Laval: snow removal and alternative parking are part of his niche. In his district, Khalil contributes to the development of Bois de Sainte-Dorothée, as well as to the improvement of daily life in his neighbourhood.As the Sainte-Dorothée councillor, he is particularly proud of the changes made to the alternative parking policy. Until this year, Laval residents were only allowed to park on one side of the street in winter. This side would change, depending on snow removal operations. Starting in the Fall of 2021, the parking policy will allow people to park on both sides of the street on suitable streets, except during snow removal operations.This news changes the daily lives of Laval residents who have expressed this need in recent years, particularly in the context of the pandemic where we have seen a decrease in car use! This initiative would help reduce parking bans in certain areas from 150 to 30 days. The objective is twofold: to facilitate street maintenance without compromising the snow removal service, and to improve parking management for the city and for citizens. Details are to come regarding the measures put in place this winter.Choosing municipal politics is about creating real change and that is what has motivated Khalil for all these years. He makes it a mission to remain accessible and attentive to his fellow citizens. As a proud Laval resident who takes pride in his city, he regularly writes riddles on his Facebook page in order to help residents discover unusual places or beautiful shops in Laval. He continues to develop a close relationship with Sainte-Dorothée residents, for whom he is always available.
Sandra El-Helou:
Making the Citizen a Vocation
For Sandra El-Helou, municipal politics can be summed up in one word: help. Bringing forward concrete change in the lives of Laval residents is what motivated her to run for municipal council. Elected in 2017 in the Souvenir-Labelle district, El-Helou mainly deals with the status of women, as well as that of seniors.The Souvenir-Labelle district has nine residences for the elderly, the largest number of residences in Laval. "Before the pandemic, I made it a point to visit these nine residences once a month," says El-Helou. "In order to provide concrete support to seniors, we tabled a proposal last June for the creation and implementation of a seniors committee. This committee will allow us to make recommendations concerning future policy drafting."El-Helou is also part of comité lavallois de la démarche Municipalité amie des aînés, a program initiated by the ministère de la Famille et des Aînés to recognize municipalities that adapt their services and structures to the needs of the elderly. "Thanks to this committee, we implemented a project with benches installed between residences for the elderly and the essential services to which they must go, whether it is the clinic, the pharmacy, the grocery store, etc. This will allow residents to move around more easily and take breaks as needed. The committee also seeks to increase services for non-francophone elderly by funding a multilingual service to identify situations of abuse and to break down the isolation they may experience'', explains El-Helou. "For the past four years, through this committee and other city initiatives, seniors have been at the heart of our priorities."At the same time, El-Helou works on issue surrounding the status of women. She was the one responsible for creating Conseil des Lavalloises, a group whose mandate is to promote the active participation of Laval women in the public sphere. "With the pandemic increasing cases of domestic violence and violence against women, the challenges of Conseil des Lavalloises are even greater," says El-Helou.She and her team, in collaboration with the STL and the Association Lavalloise du Transport Adapté (ALTA), have also launched a new project aimed at offering paratransit free of charge, and without prior registration, to women living with a disability who are victims of domestic violence. This new protocol aims to help get women victims of domestic violence out of their homes. This is a tangible project that can really save lives."I had the opportunity to work on these two files which are very humanitarian in nature. For me, this is more of a vocation than a job and they are very close to my heart. The end result is an improvement in the citizen's quality of life and that pushes me to continue every day," she says.
Vasilios Karidogiannis:
Transport and Social Housing
Vasilios Karidogiannis became municipal councillor for the district of Abord-à-Plouffe in 2013, but his love for politics began when he was much younger, at the age of 13. He had worked for the municipal elections in his neighborhood, in Montreal, where he was responsible for noting the names of the people who had voted. From then on, he began to get involved in his community, volunteering for several organizations.For Karidogiannis, municipal politics is everyday politics—making it possible to bring about change in the lives of citizens and to take concrete actions. "Although my convenience store is only five minutes from my house, it takes me 45 minutes to buy a pint of milk because I chat with my neighbors, my citizens," he laughs. "It's this closeness to people that I value most and it's thanks to my role on city council."At city council, this dynamic councillor takes care of everything related to active mobility, that is, car-free travel. With his colleagues Sandra El-Helou, Jocelyne Frédéric-Gauthier, Aline Dib and Éric Morasse, he sits on the board of directors of Société de transport de Laval (STL). "Active mobility is the future, especially when it comes to public transport, whether it's buses or carpooling, for example," he says.If asked what achievement is particularly close to his heart, Karidogiannis notes the revitalization of Immeubles Val-Martin, in the Chomedey district. These buildings bring together 534 housing units built in the 1950's and converted in the 1970's into social housing for low-income residents. As the condition of these homes has deteriorated over the years, the decision was taken in 2016 to completely renovate and revitalize the area. The first phase has already been completed, but phase 2 is all the more important for this area, as a central park will be added along with a modern community center.More specifically in his district, Karidogiannis continues to work on the redevelopment of Berthiaume-Du Tremblay Park, a priority for quality of life in this neighborhood. "We want to build new modules there, new play areas and redesign the pool," he explains. "Both in my neighborhood and across Laval, there are so many projects we are working on. It is difficult to name them all. It's motivating and I hope to have the opportunity to continue working for this beautiful city."
Aline Dib:
Culture and Youth at the Forefront
Aline Dib has long been involved in her community. After having worked several years in education, it was only natural to make a career change to municipal politics. She was elected as municipal councillor of the St-Martin district in 2013.Dib is very involved on city boards and committees, but culture and youth are two areas that are particularly important to her. "There is a very strong link between these two themes. Culture—be it theatre, art, dance, etc.—allows young people to flourish and develop their self-confidence," she says. "So, these are two subjects that are close to my heart."Dib toured cultural organizations along with Deputy Mayor Stéphane Boyer to learn more about their needs and concerns following the pandemic. "Culture is extremely important because it touches everyone. The City of Laval is constantly changing, and we are fortunate to be able to reinvent the way we do things," she explains. Following her visits, recommendations were made to make culture accessible to everyone. "We want to promote culture in all its facets and on all levels in order to make Laval culturally attractive," says Dib. The recommendations resulted in concrete plans to maximize the use of public spaces and buildings for cultural events, especially concert halls and libraries.With regards to young people in particular, Laval is part of Child Friendly Cities, an accreditation awarded by UNICEF for municipalities or administrations offering services essential to the quality of life of children. In the process of renewing this accreditation, Dib is participating in the youth action plan to determine directions to be followed to improve the quality of life of young Lavallers.Dib is also working to achieve priorities in her district of Saint-Martin. Among these is phase 2 of the redevelopment of Le Boutillier Park. There will be a new chalet, a large soccer field, brand new play modules for children aged 6 to 12, water games, walking paths lined with shrubs and benches, as well as a pétanque area. These new facilities will be added to the tennis court and the ice rink that have been built recently.With these projects underway, the district of St-Martin and the City of Laval will become even more attractive to young families.