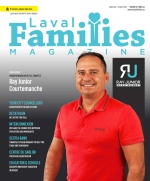 In The Latest Issue:
Latest Issue:
So Much Change in the Ai...
North Star Academy: Stud...
Entrepreneurship at Full...
Get Active This Fall!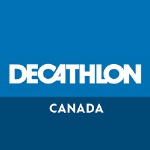 BY:
DECATHLON
Issue 44
Fall is an invigorating time of year, but this year it may feel even more so. After a long break from in-person sports and activities, we are all eager to get back to the sports we love so much, and to reconnect with others who share our passion for active living.
Family Hiking
Fall is a great time to enjoy outdoor activities. Temperatures are neither too hot, nor too cold, so it's the ideal time to head out for a hike with the family. Why not find a trail close by and take in the beautiful fall colours together? Hiking is a suitable activity for all ages and fitness levels, and it's an excellent way to get fresh air and reconnect with nature.One of the best ways to ensure a successful hike is to be adequately prepared before heading out. Layers are always a good idea since you may get warm on the way up, but the air will likely be significantly cooler once you get to the top. Merino wool is a great choice for base layers, as the natural fabric pulls moisture away from you and provides insulation to help you maintain a comfortable body temperature while you hike. Don't have any Merino in your closet? You can check out the selection available at Decathlon Laval—they've got Merino items and hiking gear for the whole family.
Run for it!
Running is another fantastic Fall activity. Cooler weather is often ideal for those longer or more challenging runs. You may even want to consider trail running if you're craving more time in nature. Trail running can seem challenging at first, since the terrain is uneven and the path may include more elevation than you're used to; but with the right gear, it can be an exhilarating way to get active and feel close to nature.Decathlon's in-store sports advisors can help you find the perfect shoes and apparel for the type of running you choose to get into this Fall. Ask them for advice when it comes to the grip, support and cushioning of your shoes; they'll also be happy to recommend apparel and accessories to make Fall running a breeze!
Discover Decathlon Activities
Are you eager to get back to group classes? Decathlon Activities is an online platform where you can reserve a spot for one of the many classes available at Decathlon's in-store gymnasiums (called Decadiums) or at a nearby location. With so many different classes and activities for all ages and levels (256 classes to choose from at the Laval location!), there truly is something for everyone. Interested in trying a new style of yoga? Want to give martial arts a shot? Decathlon Activities is about bringing people together to share the joy of being active and learning new skills. There's never been a better time to recharge your weekly routine with new sports and activities.
4 New Studios for You!
The Decathlon Laval store is ready to welcome you with four new studios to host a variety of Decathlon Activities classes. There is a zen yoga/spinning studio, an inspiring dance and fitness space, a modern boxing and cross-training studio and a playful multi-sports area for kids. The studios provide ample room to get the whole family moving, right inside the Decathlon store! Participants can sign up using the Decathlon Activities online platform, then simply show up for the class of their choice led by a professional, motivating coach.
Safety First
As always, Decathlon stores will be taking every precaution to ensure the safety of their customers and employees. Protocols will be updated regularly according to government regulations so as to maintain a safe environment where everyone can enjoy the sports they love.We hope you enjoy a happy and active Fall season with the family!