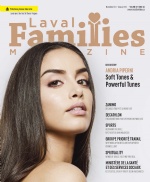 In The Latest Issue:
Latest Issue:
Continued Efforts & New ...
Andria Piperni: Soft Ton...
Becoming The Bull: UFC F...
For a Smooth Ride into the New Year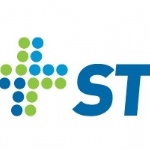 BY:
Société de Transport de Laval
Issue 45
When the time comes to trade in your sweats for office attire, it also means going back to a good public transit routine. Here are a few tips to ease the transition.
1. Plan your trip
What time do I need to leave? Which bus do I take? For this first step, go to STLaval.ca to plan your trip and get your bus schedule. You can also use the crowdedness estimator to see how many passengers should be on board.
2. Download an app
Whether you choose the new STL Syncro app, Transit or Chrono, it's another good tool to find key information such as your bus stop number and bus schedules. You can locate the bus on the map to make sure you have enough time to walk to the bus stop. If you change your plans, you can find all the information you need in just a few clicks! You can also call the Customer Contact Centre agents at 450-688-6520 if you have any questions.
3. Real-time schedule
You can also track your bus if you don't have a mobile data plan. Text your bus stop number to 511785 to get the real-time bus schedule.
4. Be ready!
Having tech tools is great but be sure not to miss the bus. Get to the bus stop 5 minutes before the scheduled time. Once you're at the stop, get your OPUS card or cash ready and signal the driver to let them know you're getting on board. Being courteous will make for a pleasant ride so consider moving to the back of the bus, remove your backpack and give up your seat to someone who needs it.
5. Pay the right fare
We know your routine has changed. There are fares that take into account many workers will be working from home part-time, among other factors. Before buying your ticket, find out the bus fares and discover the options available to avoid queuing at the ticket office each month at
STLaval.ca/purchase
.