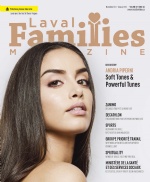 In The Latest Issue:
Latest Issue:
Continued Efforts & New ...
Andria Piperni: Soft Ton...
Becoming The Bull: UFC F...
RIDE FOR LIFE, ONE KM AT A TIME!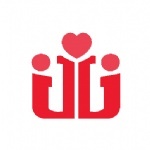 BY:
Christine Girard
Issue 45
Antoine Duperron is 22 years old. At the end of 2020, as the country goes through the second wave of the COVID-19 pandemic, he shows up at a walk-in clinic in his region, to investigate a lump under his armpit. After scans and analysis, the diagnosis is made: Antoine has Hodgkin lymphoma (cancer of the blood and bone marrow), stage 4.
The professionals at the Laval Integrated Cancer Center quickly take care of him. Antoine begins 2021 with his treatments and medical follow-ups. He fights for hislife, with determination. He won't give up—he who grew up with spina bifada and went through multiple surgeries as a child."The only time I broke was the night of my last chemotherapy treatment (July 2021). I thought of all those who didn't have my luck, and I cried," he says.At the time of this writing, Antoine is doing better. He is on the road to remission and what's more: he has started studying to become a nursing assistant!To support Antoine, and all the patients admitted to the Laval Integrated Cancer Center, you need a dedicated and rigorous team. But it also requires state-of-the-art medical equipment and services to improve patient comfort. The Cité de la Santé Foundation provides this.
Ride for LIFE
Since 2008, the Foundation has been organizing a cycling challenge, the 300 km for LIFE, for the benefit of the Laval Cancer Program. On September 11th and 12th, despite the constraints of the pandemic, 150 cyclists and volunteers rode back and forth between Laval and Trois-Rivières. This very special edition raised the net sum of $ 325,000.Among the participants, we should mention the presence of many doctors, nurses, physiotherapists and other employees of the Integrated Health and Social Services Center (CISSS) of Laval. Let us also name the participation of Michel Trottier, candidate as Mayor for the City of Laval. In particular, the Foundation wishes to underline the involvement of our main sponsors who not only contributed to the cause, but who rode the 325 km in solidarity: Guimond Construction and Desjardins (co-presenters of the challenge) and Subaru de Laval, a collaborating partner.In the name of all people fighting cancer and benefiting from your engagement, the Foundation would like to express: THANK YOU.Join us for the 2022 Edition!
www.300kmpourlavie.com