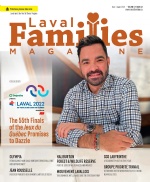 In The Latest Issue:
Latest Issue:
Renaissance Man Isaac Bo...
For the Love of Wilderne...
Bring On Summer Days!
Where Tradition Meets Innovation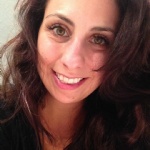 BY:
Lisa Cipriani
Issue 47
When we think of tradition, we think of an action or cherished value whose ethos has stood the test of time. Although it's quite common to look back fondly on bygone eras, it's quite uncommon to find a company that has held fast to traditions for more than a century (120 years and counting)—while also innovating as a leader in its field.
One might be surprised to learn that Urgel Bourgie has done just that for the past 120 years! Laval Families Magazine chatted with General Manager of Urgel Bourgie/Groupe Athos, Patrice Chavegros, to learn more about the fascinating past, present and future of this Quebec-born company.
A Look Back
Henri Bourgie founded the company as early as 1899 under the name Bourgie H. & Co. and opened his first funeral home in Montreal in 1902. It was a family-run business with Henri, his brothers and extended family members working tirelessly to provide compassionate services. By the middle of the 20th century, the brothers changed the company name to Urgel Bourgie (Urgel was Henri's younger brother). To respond to the growing needs of their clientele, the brothers began adding new services such as embalmment, funeral services, as well as manufacturing caskets and hearses. It wasn't long before Urgel Bourgie funeral homes opened across the island of Montreal."Between the 1950's and the 1980's, the company continuously reinvented and innovated the industry," explains Chavegros, who is also the Vice-President of Marketing for Groupe Athos. Urgel Bourgie introduced the concept of a Cooperative, which had never been established in company offering funeral services, along with funeral expenses insurance. Urgel Bourgie also became a leader in pre-arrangement services and were the first to create memorial gardens. "They were responsible for revolutionizing funeral services and creating trends in the industry," says Chavegros.Over time, Urgel Bourgie acquired other well-established funeral companies, but since 2012, has been a part of Groupe Athos, known as an industry leader. And still, after more than a century, Urgel Bourgie continues its tradition of providing compassionate services to families at their most challenging time, while also maintaining the tradition of continually innovating in its approach and scale of services.
A Look at Today
With an extensive network of funeral homes and complexes in Montreal, on the outskirts of the city as well as three cemeteries on the island of Montreal, the south shore and the north shore (in Laval), Urgel Bourgie prides itself on offering the highest quality services with passion and compassion. "The memorial gardens concept was developed for visitors, so that their experience would be accessible and agreeable," explains Chavegros. "But it's more than that. It brings together notions of ecology, nature and conservation." As Chavegros notes, no matter the location of the home, complex or memorial garden, Urgel Bourgie offers a full range of services, each at the cutting edge of available technologies.From pre-arrangement services, support after a death, technological innovations to facilitate celebrations of life and a slew of complementary services, Urgel Bourgie has the serenity of your deceased loved one at heart.What sets Urgel Bourgie apart from others in the field can be summed up in three words: tradition, innovation and dedicated staff. With a complete range of funeral services, the team at Urgel Bourgie is there to accompany you with professionalism and profound respect. "Our colleagues here have an innate desire to help others, to be there for the families in the worst moment of their lives as they grieve, and they truly give of themselves to ensure that every service is provided with dignity and respect," says Chavegros.What's more, in celebration of its 120th year of operation, Urgel Bourgie has committed to the construction of a new operational centre in Anjou. The Laval complex is being expanded to add contemporary amenities adapted to all the needs of guests. The work includes the expansion of the complex, the construction of a new mausoleum and the development of a future garden space for the cemetery. "Le Pavillon", dedicated to life events, has just been newly arranged. An extensive expansion of the cemetery and mausoleum are also currently taking place.
Innovations in Challenging Times
At the start of the pandemic, Urgel Bourgie was one of the first to offer virtual funeral services in the form of live audio and video streaming. Xtions was challenging enough, but Urgel Bourgie, in their tradition of pushing innovation, has also offered video streaming of the entire procession from the funeral home to the cemetery through the use of drones.The E-memoris virtual register was another tool introduced to mitigate pandemic challenges. On site, it has replaced the traditional physical register with a 100% digital one. Condolences messages can be shared in video, audio, photo or text format both on site and from the comfort of one's home.
A Look Forward
To look forward, one must also look to the past for clues. How has Urgel Bourgie managed to remain a leader in its industry after more than century? "It really comes down to our passion and compassion for the work that we do," says Chavegros, who has been working in the field for 36 years. "The challenges of the pandemic really brought this to the forefront, and we can see how that passion and compassion for others has endured." Chavegros says that the company will continue to take even more modern approaches to its services in the future, but a major focus lies in its human resources—growing teams who adopt the ethos of Urgel Bourgie's unique mix of tradition and innovation.Reflecting on his career to date and the dedication and passion it requires to work in any aspect of his field, Chavegros points to one particular anecdote, among several, that really stood out. After having provided funeral services to a grieving family and personally doing everything he could to make them feel safe and taken care of, he was touched to receive a wedding invitation from one of the family members. "That's the sort of thing that really humbles you and makes you realize just how important those relationships become," he says.It's rather fitting that Chavegros and his team's dedication to the tradition of passion and innovation led to an invitation to a different kind of family tradition.Indeed, since 1902, Urgel Bourgie has focused on innovation in service of tradition. To learn more about Urgel Bourgie's full range of services, visit
urgelbourgie.com
or call 514 735-2025.