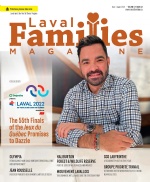 In The Latest Issue:
Latest Issue:
Renaissance Man Isaac Bo...
For the Love of Wilderne...
Bring On Summer Days!
Groupe Baronello: Trusted Service & Results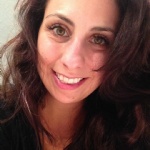 BY:
Lisa Cipriani
Issue 47
Real estate is a fast-paced business that keeps even the most seasoned brokers on their toes. Whether you're buying or selling a home in today's market, professional and honest guidance is key to a successful transaction and a positive result for all parties. Over the past several years, Groupe Baronello has adapted and grown to live up to its slogan: The service you're looking for, the results you need.
Adapting & Growing to Market Needs
At the helm of Groupe Baronello is Residential Real Estate Broker Gerlando Baronello, a Laval resident, known for his high level of service and availability to his clients. When he first started out in the field nearly a decade ago, what he lacked in experience he made up for in customer service. Baronello surveyed his clients to find out more about their needs, expectations and most importantly, what they disliked about their past experiences with brokers.In the early days, he would make an average of 500 cold calls a week. Whether he was warmly received or not, he made every effort to understand potential clients' frustrations. The most common complaints his customers had from their previous experiences with other brokers was feeling like they were just a number, having a hard time reaching their brokers when they had questions or concerns, and a lack of personalized service.In response, Baronello has been striving to turn his industry on its head by responding to the needs and expectations of his clients, being available to them almost 24/7 via his personal cell phone number and ensuring that his clients feel supported every step of the way and beyond. That strategy paid off in spades, and within just a few years, Baronello had amassed a solid reputation for excellent service and results, and it was now time to expand on his one-man show."One of the things I became known for was never missing a client's call," he says. Not wanting to jeopardize that reputation and to keep quality of service high, Baronello searched high and low for a team member that would share his passion for the industry and his strong work ethic. Residential Real Estate Broker Marco Moranelli joined him two years ago, and their collective skills have contributed to the team's ever-growing success. Moranelli has experience in renovations, selling and investing into properties. When he first joined the team, he worked primarily with buyers but has now expanded into working with sellers as well.To ensure no potential client query or email goes unanswered, Josie Zambito, Lead Administrative Assistant, also joined the team around the same time. Zambito organizes property visits and is the go-to team member on quality control on all transactions. As of January 2022, Residential Real Estate Broker Jessica Panzera has joined the team with her 15 years of experience in quality management, coordination and logistical planning.As his team grows and adapts to market needs, Baronello insists on equity within his team. "Even though I founded the group, they are not in my shadow—they are beside me," he says.
The Baronello Difference
Groupe Baronello specializes in serving clients in the Laval, St-Leonard, Anjou and R.D.P. regions. Having grown up in R.D.P. himself, Baronello remains connected to Montreal and has an office on Jarry East, even though he now lives in Laval and has built a solid base of clients and referrals from Duvernay and Vimont.What makes Groupe Baronello stand out from other brokers? "It's our motivation, what we stand for, and always putting our client relationships before the transaction," Baronello says. "Every step of the way, we try to make our service fun and ensure that it's well-delivered—it goes beyond the business transaction."Baronello has countless anecdotes of instances when he and his team have gone above and beyond the call of duty for their clients. One recent example demonstrates the commitment Baronello and his team have toward their clients, even after the initial transaction. His clients bought a triplex that required several repairs as dictated by the inspection, and the sellers had agreed to complete the repairs within a certain time frame. That time frame came and went, and Baronello's clients moved into the property and had already been living there for a period of time while the repairs were stalling. Through his follow-ups and determination to see the full experience through to the desired end result, Baronello worked with the sellers and his clients over a period of many months to ensure that all parties were satisfied, and all agreements were fulfilled."We stay in touch with our clients and in many instances, we have become friends," he says. "That kind of relationship is irreplaceable."
Finding Creative Solutions
With his strong foundation in marketing and advertising, Baronello knows how to make a property or an offer to purchase stand out from the crowd. In today's market, that kind of expertise is worth its weight in gold. In fact, Groupe Baronello not only has access to all the latest marketing methods (social media, paper/print, marketing events or virtual tours), but also takes the time to assess each property's unique elements and produces a personalized marketing plan based on the desired outcome.Groupe Baronello's mission statement falls right in line with their reputation: "Our mission here at Groupe Baronello is to find creative solutions for our clients and help them properly navigate their real estate transaction. Whether it be to buy or sell your home, we are with you every step of the way."Though Groupe Baronello is expanding and growing, the tight-knit committed team that has formed echoes their values in the relationships they build with their clients, and that's not likely to change any time soon. "We'd like to keep it tight and familiar," says Baronello.
Tips to Get You Started
Baronello offers his top three quick tips for both buyers and sellers to consider as they begin their respective real estate journeys:
For Sellers:
Update your property and its décor to contemporary standards.
Clean, declutter and make your property sparkle.
Take advantage of your broker's knowledge and expertise on pricing, marketing and all the moving parts to your desired outcome.
For buyers:
Move fast – this is essential to getting in your offer before others.
Be prepared – get your pre-approval and any other supporting documents ready ahead of time.
Be picky – buy a property you are truly in love with.
The Future at Groupe Baronello
Above and beyond the transaction, the team members at Groupe Baronello work tirelessly to ensure that you feel supported and are part of the family. Reflecting on the challenges and misconceptions that brokers face in their industry, Baronello hopes to be a force of change in that regard. "When I was first starting out, not only was I young and inexperienced, but I also had to deal with the perception that real estate brokers were like sleazy car salesmen," he muses. Baronello worked hard to prove that this wasn't true, not only for himself, but for the future of the industry as well.With best practices followed, stricter guidelines and more training for brokers, Baronello says that this can go a long way to changing clients' perception of and experience working with brokers, but it also falls on the broker to educate clients on the value of working with a broker, and then follow through on that commitment. "Over the next 10 years, I hope that people begin to see us [brokers] as professionals and not as salespeople," says Baronello. "At Groupe Baronello, we are people that you can trust with anything."To learn more about working with Groupe Baronello, visit
groupebaronello.com
or call 514-797-8346.