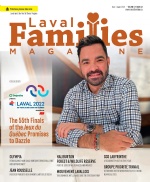 In The Latest Issue:
Latest Issue:
Renaissance Man Isaac Bo...
For the Love of Wilderne...
Bring On Summer Days!
Assisting Seniors in Everyday Life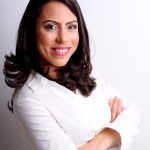 BY:
Tina Quintanilla
Issue 47
The pandemic and aging population have triggered a sense of urgency for loved ones to feel that they must take care of their seniors or raise concern for their aging family member's welfare. Some people believe that senior citizens only need assistance when they move into an assisted living center. Quite the opposite—seniors need emotional and physical support in their everyday life, regardless of their living situation.
Family Living with an Aging Parent
So, how can we help? Seniors who live with family members often get swept up in their family's routine. Their primary caregiver is usually their son or daughter who often has to juggle their own growing family's needs daily, along with their desire for a work-life balance. Caring for a senior or dependent is hard, even within a family home. Some families have faced this challenge by living in intergenerational homes, others share the responsibilities amongst family members. Some can't handle the pressure of taking care of an aging parent or close family member because of their hectic schedules and family obligations. To help families caring for seniors, extended family and friends can offer their time, by paying visits to the senior while their live-in family is working or out on the weekend. Perhaps dropping in with a homecooked meal or helping out by scheduling doctor visits or grocery runs. Coming by for a coffee break with a sweet treat is always appreciated!
Seniors & Technology
Introducing seniors to technology can be beneficial by bringing people together, using Facetime to communicate with grandchildren, family, and friends near and far. Seniors enjoy watching movies; be sure to download videos onto their device for them to watch or subscribe to a movie streaming service and show them how to use it. A lot of seniors also like to connect through Facebook. Many seniors are not tech-savvy but they do enjoy looking at photos of family and friends.
Check in on Aging Family Members
During the pandemic, many seniors suffered from lack of family contact. Living on their own, they missed their routines, social interaction with others, and making conversations as they go to the bank or the pharmacy. Some seniors got into the habit of chatting with their food delivery serviceman or chatting with their doctor at their doctor visits. Calling a senior to chat and check in does wonders for mental health.Some seniors encourage being on a telephone chain, for example, several senior ladies living in the same condo building call each other every morning to make sure that the other ladies are fine.When someone is having a bad day, checking in with them will allow them to vent or engage in conversation. It is essential to show some compassion and empathy when engaging with a senior. Listening to their stories, giving them the respect they deserve, and hearing them out are key. Their life experiences and history can be insightful for those reflecting on their own life struggles.