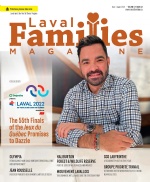 In The Latest Issue:
Latest Issue:
Renaissance Man Isaac Bo...
For the Love of Wilderne...
Bring On Summer Days!
Camp Nominingue: A Unique Experience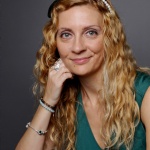 BY:
Lydia Lukidis
Issue 47
Montreal offers a sea of different options when it comes to summer camp, but Camp Nominingue manages to set it itself apart. Combining camping with adventure and a healthy dose of challenge, director Grant McKenna outlines the camp's unique characteristics that keep campers coming back.
A Brief History
Years ago, F. M. Van Wagner was a McGill professor of physical education. He developed an innovative philosophy and style of training that led to his induction into the McGill Sports Hall of Fame. But his ideologies extended beyond the university. In 1925, he co-founded Camp Nominingue with his McGill colleague, Hay Finlay. The goal was to share a passion of sports and the outdoors with younger generations.Today, Camp Nominingue remains one of Canada's premier sleep-away summer camps for boys. Peter Van Wagner, F. M. Van Wagner's son, later took over his father's legacy and operated the camp until 2015. At that point, he sold it to alumni and current owner Erik Blachford and his wife Maryam, who continue to maintain the camp's original mandates. It's currently under the direction of long time Nomininguer Grant McKenna.
Camp Nominingue's Mission
Camp Nominingue is about more than just having fun, although this is central to the experience. As the campers cultivate new friendships, they also develop their sense of responsibility, maturity, and leadership. Each day offers opportunities to learn new skills and make age-appropriate choices. Through a series of adventures, the boys also learn to collaborate.These experiences may last a few weeks, but their imprint remains with the campers forever. McKenna himself spent 35 summers there, as a camper, counselor, and then director. "I grew up at Camp Nominingue," he says. "I gained confidence there, and developed myself into the person I am today."
The Camp's Unique Features
Amidst dozens of sleep-away camps for children, what distinguishes Camp Nominingue from the others? First off, it remains an all-boys camp. In the 1920s, it was customary for males and females to be separated. In the 1980s, many schools and camps opted to go co-ed but Camp Nominingue didn't. That's not because they believe girls can't engage in the types of activities boys can; it was more because over the years, they cultivated a unique understanding of the needs of boys."Boys tend to be more open about their feelings in an all-male environment," McKenna explains. "There's less social pressure to perform, and we strive to create an environment where the campers feel comfortable to speak openly and where they are able to be themselves."Another one of the camp's unique features is its location. Formed by glaciation, Petit Lac Nominingue has remained relatively undeveloped, in comparison to many Laurentian lakes. The camp property consists of 415 acres of field, forest and tree farm, with over 2 km of shoreline. The soil is sandy, and the wind comes off the lake and thankfully drives off the mosquitoes. This site was specifically chosen because of its easy access to prime canoe tripping country.
Camp Activities
These canoe trips are central to the Camp Nominingue experience and have become legendary. To date, campers have gone on over 5,500 canoe trips. Canoe trips range in duration from overnights to 10-day trips. On the 8-day ­Leader-in-Training trip for 16-year-olds, for about four days in the middle, campers separate from staff and become autonomous. They make their own decisions, do their own portages, as well as their own map reading. The staff shadows them but only intervenes if there's a need.The camp also offers a host of other activities. These include crafts, nature walks, theater, wood working, archery, sports, swimming, sailing, and windsurfing among others. There's no typical day since campers can choose their activities. In between organized events, campers can also enjoy free, unstructured time as well as quiet time. In the evenings, there's a variety of entrainment like shows put on by campers or staff, campfires and all-camp wide games.
A Memorable Experience
One of the elements that makes Camp Nominingue successful is its authenticity. Campers keep coming back year after year because of the strong bonds they forge. Many also go on to become counsellors.This is a critical point because no matter how good the programming is, the quality of a camp often boils down to its staff. The Nominingue administration carefully picks its counsellors who serve as role models for the campers. These are the people who leave a lasting imprint.McKenna recalls one such experience, years ago when he was a camper. His group was on a canoe trip, during which it rained for four days straight. The campers were miserable. Yet one of the counsellors brought such a deep level of energy and positivity that he was able to turn it into a fun experience."What really stood out to me was how one person, through positive energy and enthusiasm, was able to change everyone's mindset and impact every single person on that trip," McKenna says. At the end of the day, it's the people at Camp Nominingue, from the campers to the counselors and staff, that make all the difference.